The escalating row over the JNU issue on Monday found an echo at a meeting of political parties called by Prime Minister Narendra Modi. Opposition leaders spoke against the sedition case slapped on the arrested student leader and government asserting that slogans raised by students were "highly objectionable". 
The government said it is open to debating the JNU row in Parliament during the upcoming Budget Session starting February 23 with Modi saying that it will address the concerns raised by the opposition.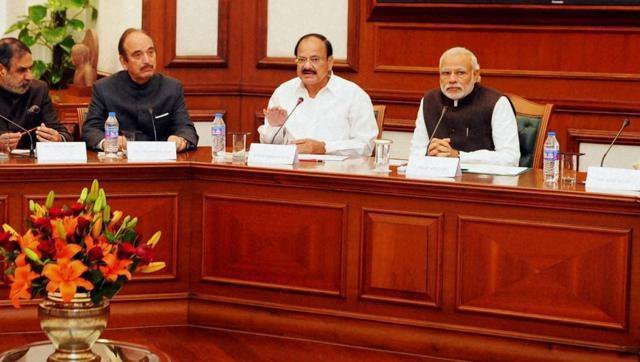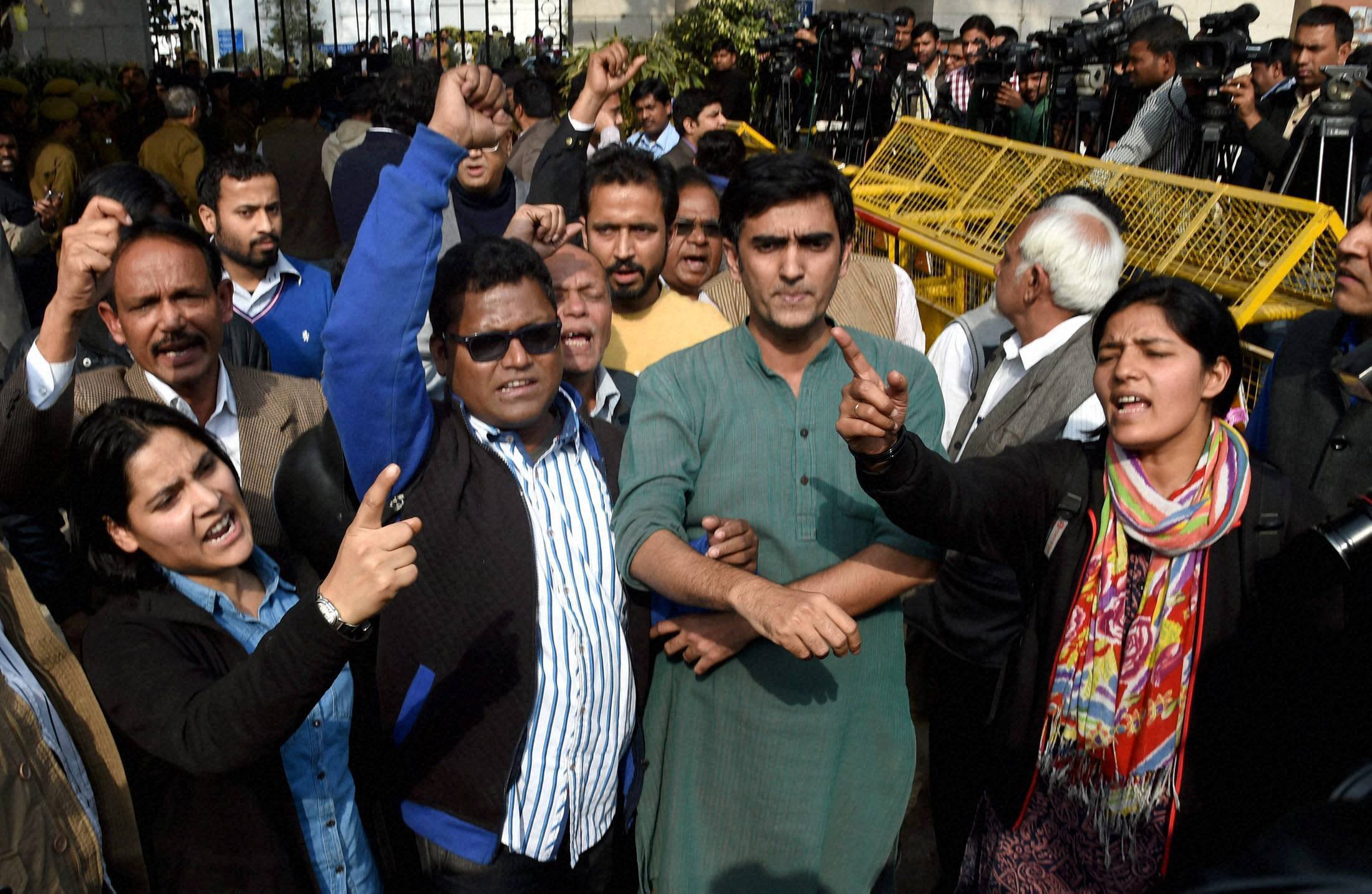 Modi said during the meeting as opposition parties raised a host of issues that he was Prime minister not only of BJP but the entire country, Parliamentary Affairs Minister M Venkaiah Naidu told the media after the over two-hour meeting. 
Today's parleys were the first-ever meeting of political parties convened by Modi ahead of a Parliament session. "We will respond to the issues raised by the opposition and address them… I hope the congenial mood here will be translated into action in Parliament," Modi told the meeting. Naidu said there was a general consensus that Parliament should run smoothly.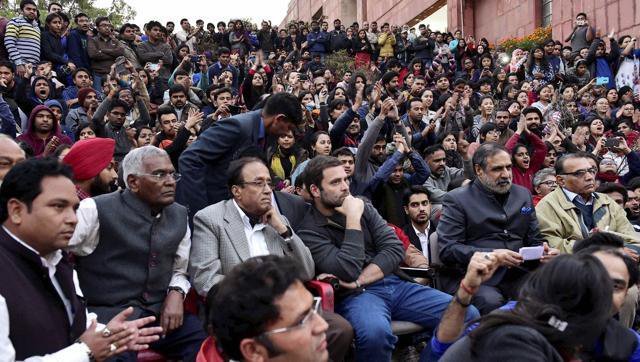 With BJP targeting Congress over its support to "anti-nationals" in the JNU row, Leader of the Opposition in the Rajya Sabha Ghulam Nabi Azad said his party "disassociates" with all such students who shouted slogans attacking India's unity and Constitution but insisted that there was no proof of sedition against Kanhaiya Kumar, the arrested JNU Student Union president. "There is no proof of sedition against him," he said. 
Azad also hit out at BJP leaders for "defaming" the party leadership with their "anti-national" jibe and said the government should restrain them. Azad told the media that the atmosphere in the country has been vitiated since the BJP came to power and its government has taken no action against people responsible for it.
(Feature Image Source: PTI)