Congress and other opposition parties on Monday demanded a judicial probe into the killing of 8 SIMI terrorists in an encounter after their escape from Bhopal Central jail. 
While Congress and CPI-M sought a judicial probe so people get to know the truth, the BJP questioned Congress for coming in support of SIMI terrorists and accused it of politicising the incident. 
"I am demanding a judicial probe because even the government must know under what circumstances they escaped. People of the state and country must know how terrorists with with such a record were able to escape from such a high security jail and within hours caught and shot dead," Congress leader Kamal Nath, a Lok Sabha MP from Madhya Pradesh, said.
CPI-M's Brinda Karat termed the official version of the incident as "highly dubious and suspicious". She said the versions of state government and police were "contradictory". "Therefore, to get to the truth, it is essential to have an independent probe under a high court judge and should be time-bound because nobody can believe what seems to be a highly manufactured version," she said.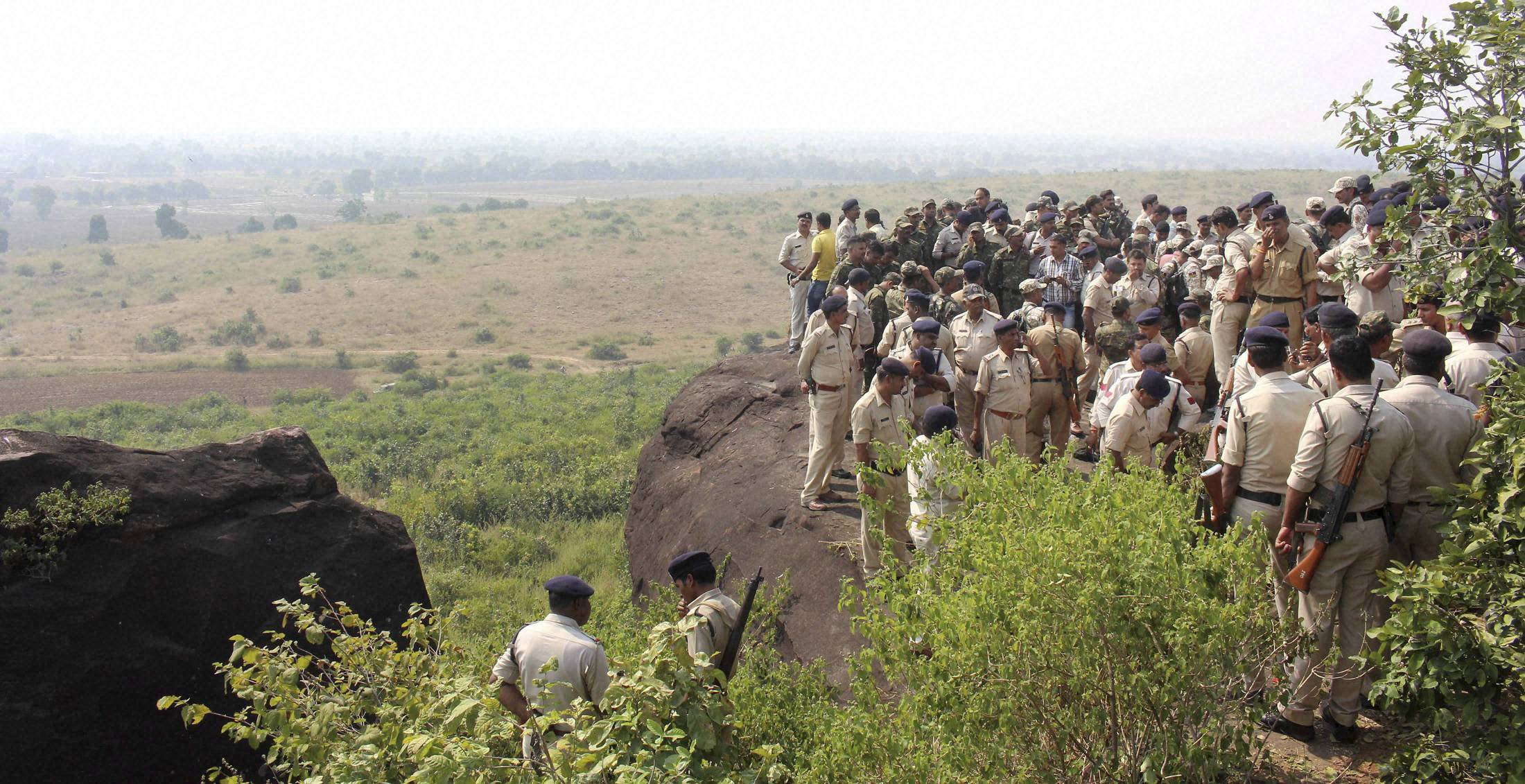 Meanwhile, Madhya Pradesh Chief Minister Shivraj Singh Chouhan said an NIA probe will be conducted into the prison break here to trace the possible international links of the eight SIMI activists killed in a police encounter hours after they escaped from Central Jail. Also, the state government will carry out a separate investigation into the matter.
"Taking the entire incident seriously, we have taken a decision for a probe by former DGP Nandan Dubey into it," Chouhan told reporters in Bhopal. "A decision will (thereafter) be taken according to the findings. For this criminal negligence, if needed we will dismiss (the official or officials)," he said. "Besides, I had a talk with Union Home Minister Rajnath Singh because these terrorists have links not only in the state but in India and the world," Chouhan said.
"Therefore, this is not a case pertaining to the state. I spoke to Rajnath Singh and he also agreed that this incident should be probed by NIA to expose the entire links behind it," the Chief Minister added. Soon after the jail break in the wee hours, four officers including the Prison DIG were suspended."
"The escape of terrorists from a jail is a serious matter. That is why we have taken a decision to suspend MP Prison Deputy Inspector General (DIG), Bhopal Central Jail Superintendent, Deputy Jail Superintendent and Assistant Jail Superintendent," he added.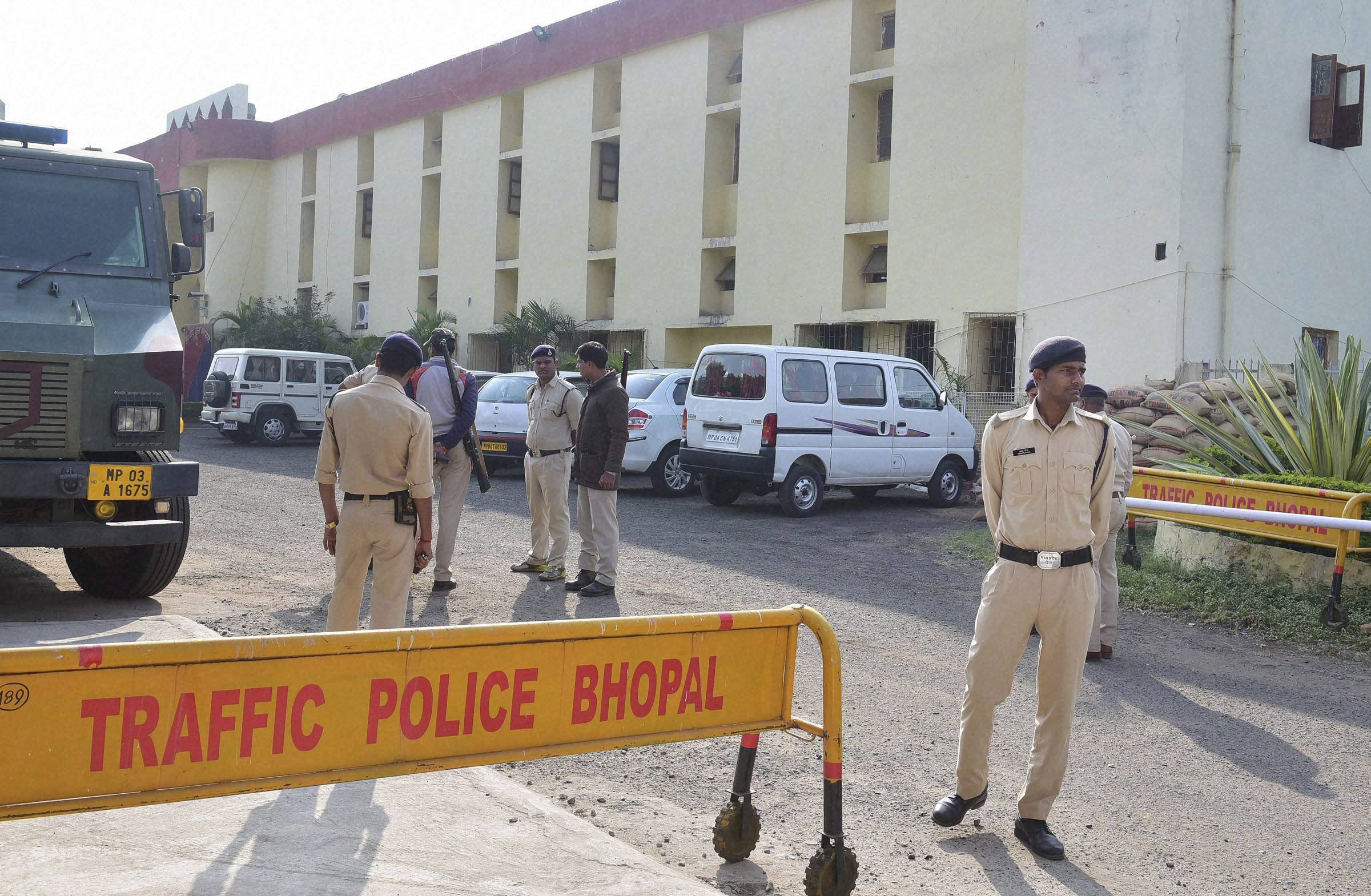 "Furthermore MP Prison Additional Director General (ADG) has been attached to the police headquarters," Chouhan said. He said that ADG of MP Special Task Force, Sudhir Sahi has been given the charge of Prison ADG. The Chief Minister also congratulated Bhopal Police as well as the citizens for their swift action.
"We got the information (of the escape) around 3.15 AM. The moment we got the information, our police swung into action. Police, with the support of public for which I congratulate them, got to know their location and tracked them down and killed them in an encounter," he said. When he was asked how long did the encounter last between SIMI and police, Chouhan said the officials on the spot will come forth with the details later.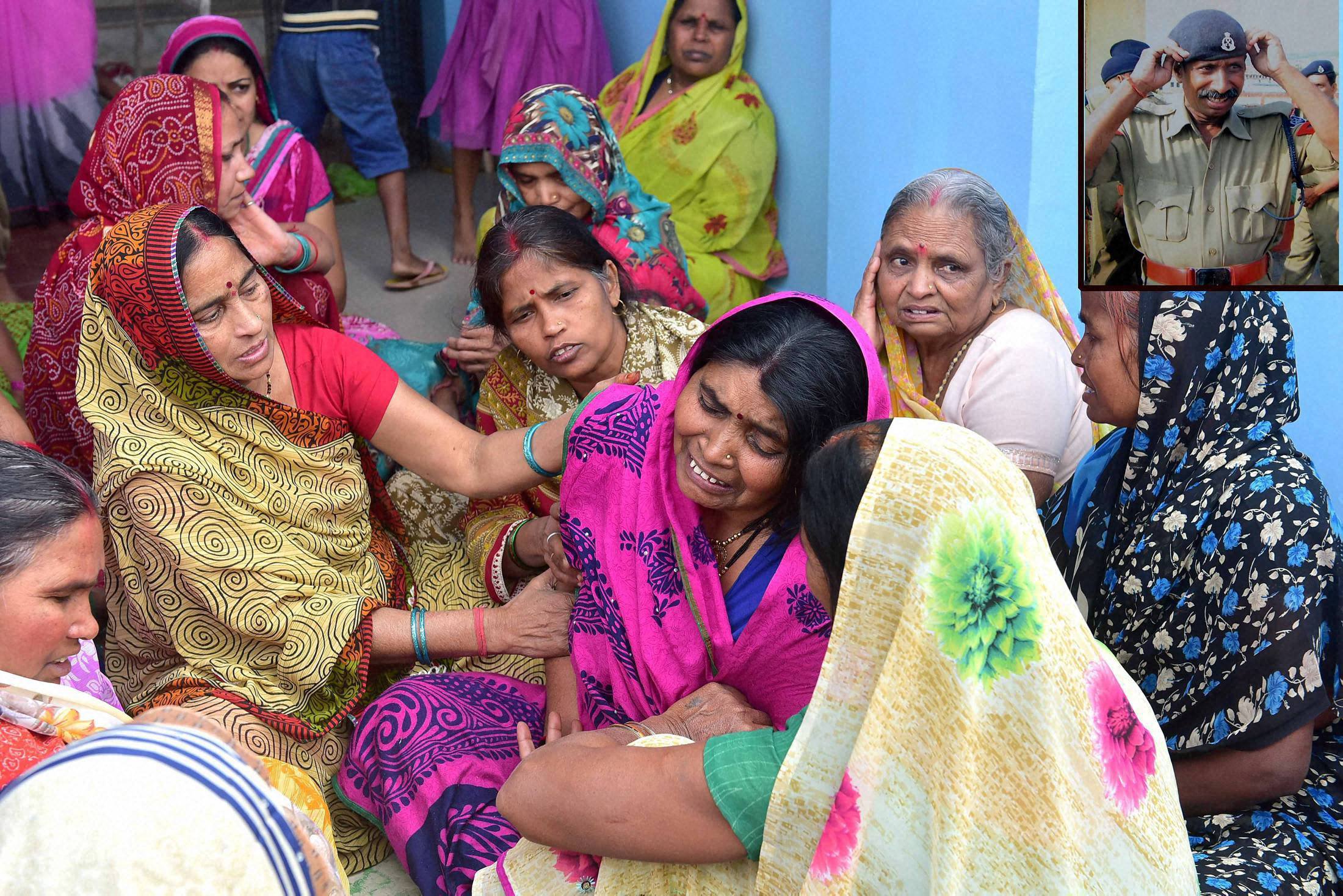 IG Yogesh Choudhary said the fleeing SIMI activists had weapons in possession and opened fire when confronted and the police fired in retaliation. On where the SIMI activists got their arms, the Chief Minister refused to comment and only offered a "Thank you". According to police, all the eight SIMI activists were killed by Bhopal Police at Malikheda on the city outskirts.
The undertrials escaped around 2-3 AM after killing a jail security guard by scaling the prison wall with the help of bed sheets. The activists were identified as — Amzad, Zakir Hussain Sadiq, Mohammad Salik, Mujeeb Shaikh, Mehbood Guddu, Mohammad Kalid Ahmed, Aqeel and Majid.
An unverified video has also surfaced which shows police officers shooting dead terrorists. However, it is yet to be confirmed whether it belongs to the same incident.
Here is the video:
(With inputs from PTI)
(All images sourced from PTI)