With stalemate between ex-servicemen and government continues over one-rank-one pension (OROP), the protesting army veterans have decided to set their medals on fire at Jantar Mantar on Wednesday against the recent notification issued by the government .
According to the report , Over 2,000 ex-servicemen protesting against the government's what they call 'diluted' OROP had already returned their medals they had won during their service in the Indian Army- as a hit back at Defence Minister Manohar Parrikar's 'unlike soldiers behaviour' remark.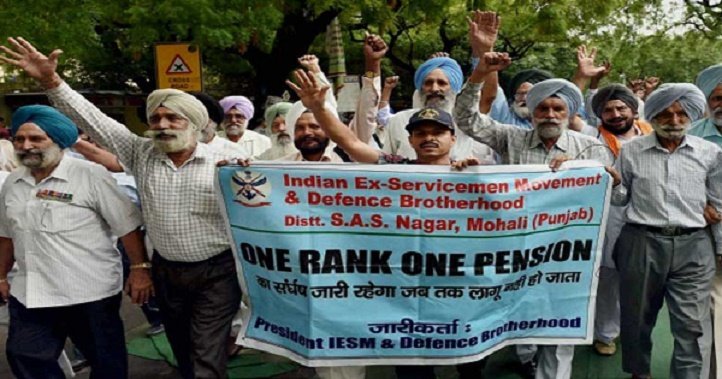 Colonel (retd) Anil Kaul, spokesman of the protesters in Delhi has reportedly said 2,000 ex-servicemen's medals were deposited at the district collector's office. "The veterans had threatened to leave the medals on the road if we didn't accept it. Hence, we accepted those," District Collector Sanjay Kumar was quoted.
It has been reported that over 20,000 veterans have returned medals since their protest began in 2008 to press for OROP.
Read more: