Nearly 200 independent movie theatres across the United States on Tuesday screened the film version of George Orwell's "1984" novel about a dystopian future, in what organizers said was a stand against U.S. President Donald Trump's administration.
The United State of Cinema, which arranged the screenings in 44 U.S. states for one day only, said it was done to "take a stand for our most basic values: freedom of speech, respect for our fellow human beings, and the simple truth that there are no such things as 'alternative facts.'"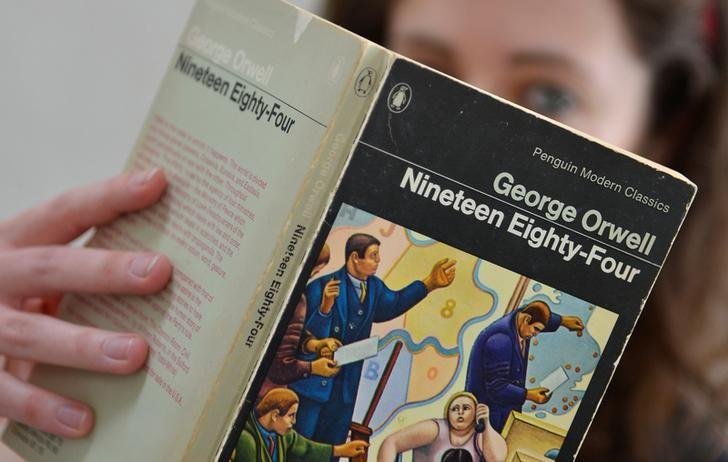 The movie was also to be shown at five venues in Canada, one in England, one in Sweden and one in Croatia.
The 1949 book, which returned to the U.S. best-seller list in January, features a "Big Brother" government that spies on its citizens and forces them into "doublethink," or simultaneously accepting contradictory versions of the truth.
The movie was released in 1984 and starred John Hurt and Richard Burton.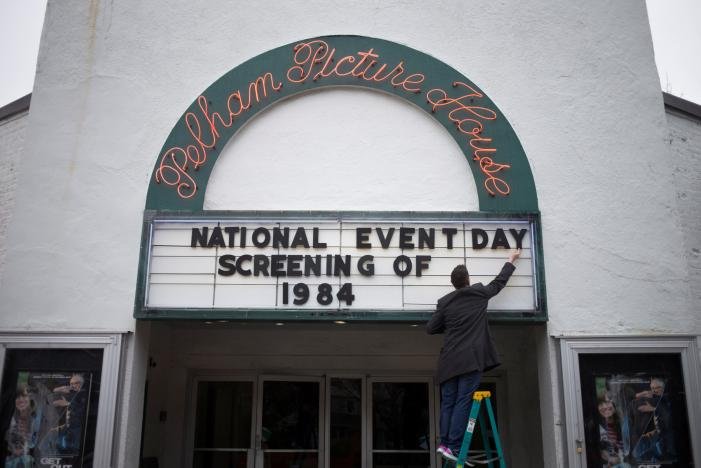 New York resident Laura Fliegner and her husband attended an afternoon screening of "1984" at the Film Society of Lincoln Centre in Manhattan. "We think it makes a statement. Going to see it again, and remind ourselves what happens when you slide off a slippery slope," she said.
After the screening, Fliegner said as she left the theatre, "It's all just very chilling."
Nicolas Rapold, who helped organise the Lincoln Centre screening and panel discussion that followed, said he expected at least 100 people to attend each of three free screenings at the venue.
Some venues charged admission, the proceeds of which were to be given to an organisation of each venue's choice.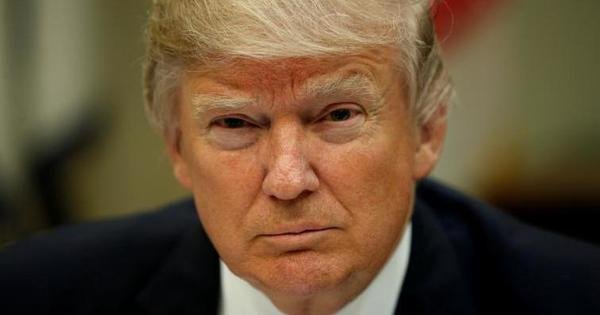 The British novel was reprinted in January, decades after it was written, following the Trump administration's defence of "alternative facts," a term White House official Kellyanne Conway used during a dispute over the size of the crowd at Trump's inauguration.
Adam Birnbaum, director of Film Programming for the Avon Theatre Film Centre in Stamford, Connecticut, and co-organizer of the event, said Orwell's themes were as relevant today as they were nearly 70 years ago.
"Our concern is the idea that the only answer is the one coming from the mouthpiece running the (Trump) administration and that there's this effort to sort of snuff out anything but that," Birnbaum said.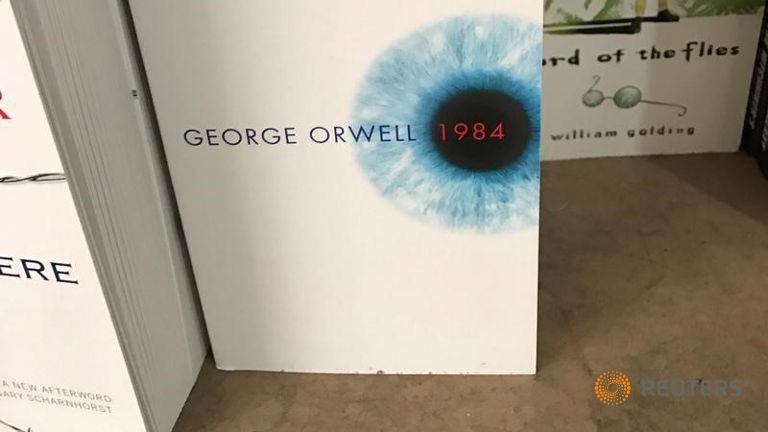 He said proceeds of tickets sold at the Avon Theatre would be earmarked for "future educational screenings" of "1984" with the local Stamford public schools.
He said a number of theatres showing "1984" on Tuesday had scheduled post-film audience discussions and that a "vast majority" of the theatres had added showings because they had sold out or were at capacity.
"If nothing else, we hope that people will continue to be voices of opposition to some of the practices that are currently being employed by government," he said.
(Feature image source: Reuters)