A government review of 679 existing autonomous bodies in the country has proposed "corporatisation" of three premier educational institutions – the Film and Television Institute of India (FTII), the Satyajit Ray Film and Television Institute and the Delhi Public Library, a report in The Indian Express says. 
According to the report, "corporatisation" of the three listed bodies means that they could become independent companies. The government could even form a special purpose vehicle (SPV) to take over their functioning.
The move, not surprisingly, was panned by students, both present and past, of  FTII. ScoopWhoop News spoke to some celebrated alumni of the institute to understand why corporatisation of film schools like FTII and SRFTI is such a sacrilege.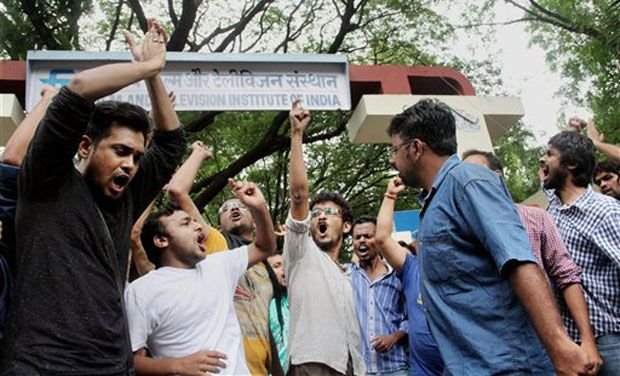 Fee hike 
Corporatisation of these institutes, if it takes place, will result in hiking of the fee structure. Even in the past, FTII students' body and the alumni has consistently resisted attempts at corporatisation and making it a technical institute.
"Our biggest fears are coming true. One of our main concerns is the hike in fees which would make film studies unaffordable for many," says documentary filmmaker Nishtha Jain, who passed out of FTII in 1998. 
The course fee of the institute may be hiked up to Rs 15 Lakh per annum from the current Rs 30,000 per annum. 
"Somebody like me, from my lower middle class economic background could not have thought of joining FTII. Students will be forced to take loans and then take up jobs to pay off loans. We seem to be moving towards the American system of education, which only a few can afford," says Jain. 
According to Yashasvi Mishra, who passed out of the institute last year, a fee hike will mean that the institute will be out of bounds for thousands of talented individuals. 
"Not many know that Oscar-winning sound designer, Resul Pookutty, comes from a very modest background. He couldn't have afforded an education in FTII had it not been subsidised. People with talent will lose out to those who can pay the fees but are not necessarily talented," says Mishra. 
According to award-winning documentary filmmaker Reena Mohan (who graduated from FTII in 1982), the government can't shrug off the responsibility of sponsoring meritorious students by corporatizing these institutes. The government cannot abdicate its role in sponsoring or nurturing the arts. Its role as a patron (without bias, without censorship) is vital and necessary," she says.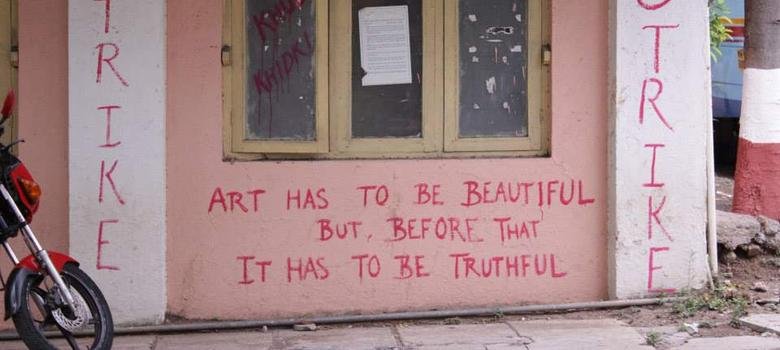 Commerce over Art
Many ex-students fear that corporatisation would create pressure to create cinema with eyes towards profits and the market rather than exploration of it as an art form. 
"This has been our fear from the very beginning and the successive student bodies have been opposing attempts in this direction. Back in 1996 when we were in the second year, we went on strike because they had decided to shorten the course duration from three to two years. We had managed to make the management revert the decision. This and several other positive changes over the years have helped FTII graduates to produce world class cinema," says Jain. 
Corporatisation of FTII will force students to make market-friendly films, says Mishra. "Every country needs institutes where people are encouraged to question status quo. Consistently, our students have done just that. If you look at the diploma films of students over the past fifty years, you will notice that they have always asked uncomfortable questions. If the institute is corporatised, that space goes away. Film students of National Institute Of Design have to find corporate sponsors to make their diploma films. Obviously, there is creative interference in such cases," says Mishra. 
A film institute cannot be a business model 
"I have conducted workshops at the private institutions and also at FTII, SRFTI. There's a world of difference between the two. The private institutes are definitely business models and don't spend adequately on facilities and infrastructure. Their syllabuses are ad hoc, their aim being to admit as many students as possible and make profits," says Reena Mohan. 
FTII was set up with a vision and this move will take FTII furthest from its dreams, claims Nishta Jain. "Despite all its shortcomings and troubles, FTII has remained a place that values syncretism, multiculturalism and encourages independent thought. We can say goodbye to these for sure," she sums up.