A dispute over a piece of land whether a temple of a mosque will be constructed there has took an ugly turn in Attari village of Faridabad district forcing over 500 Muslim families to flee to the safer places.As per reports more than 500 Muslim men, women and children have taken refuge at Faridabad's Balabgarh police station since Monday evening after being forced to flee from their homes.The attacks were allegedly carried out by the majority Jat community following a dispute over the construction of a mosque. The village has a population of about 10,000 of which about 550 are Muslim.
During the violent clashes some 25 people were left injured, a dozen houses, shops and as many as 15 vehicles were burnt to ashes in the ensuing violence.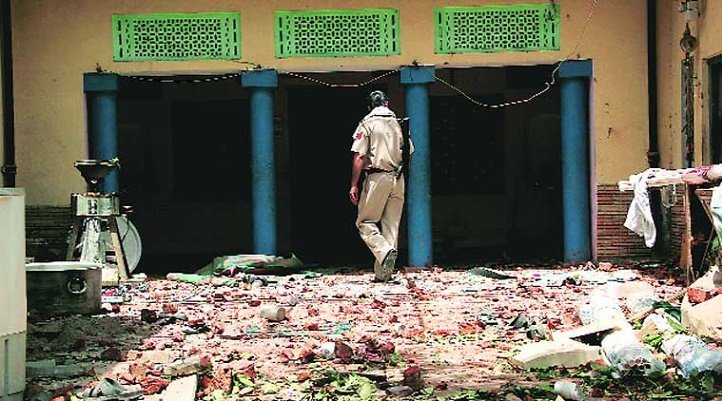 At the time of writing this report heavy contingents of police were deployed in the area to bring situation under control. Muslim villagers were escorted out of the area in police vehicles and taken to a police station 15 kms away.
Deputy commissioner of police Vijay Partab has told DNA that 20 people have been identified as the main perpetrators of the violence but no arrests were made till then.
Thirty-one-year-old Shehzad Khan, who owns a small automobile business in the same area was quoted as saying, "Our homes, cars, motorcycles and the mosque itself was burnt. The women and children were not spared either".