In a shocking incident, a Pakistani Christian youth was tortured and forced to listen his teenaged sister being gangraped because they had refused to convert to Islam. 
The incident reportedly took place in the Kasur district in Pakistan when a 20-year-old Arif his 17-year-old sister Jameela were threatened by a Muslim gang, reports Daily Mail UK.
The gang attacked the Christian family and warned them of grave consequences if they do not convert to Islam. However, when they refused, the gang blindfolded Arif and his sister and took them to a building.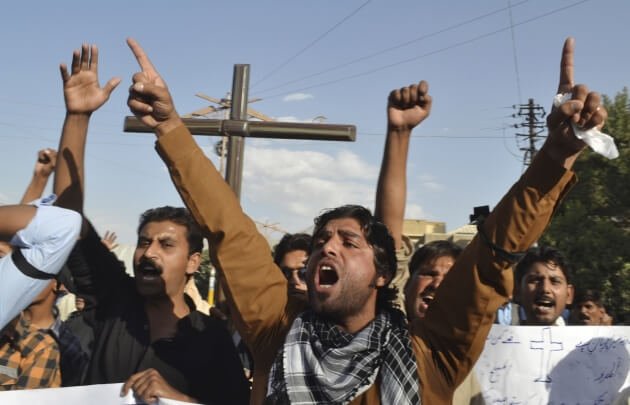 Arif was allegedly tortured first and made to listen her sister getting gang raped in the next room. Arif managed to escape somehow and returned to his family. However, the girl is still missing.
Christians account for roughly 4 percent of the total population of Pakistan. There have been several cases where they have been attacked. 
Last month, a bomb blast in a Christian locality in Peshawar killed around 14 people, reports CNN.
(Feature image is representational | Source: Reuters)