The Pakistan Maritime Security Agency (PMSA) apprehended 12 Indian fishermen and seized two boats off Gujarat coast this morning, the National Fishworkers' Forum (NFF) said.
This comes days after over 100 Indian fishermen were captured by the neighbouring country. With this, the total number of fishermen from India captured by Pakistan so far this month has gone up to 230, the NFF said.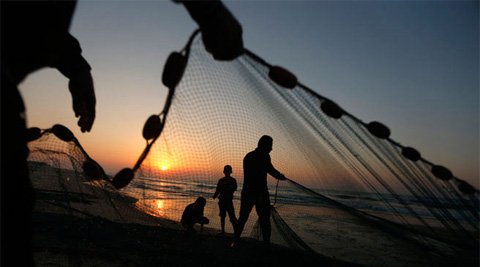 "These fishermen had sailed off from the coastal town of Porbandar a few days ago and were apprehended by the PMSA near the International Maritime Border Line (IMBL) today," secretary of NFF, Manish Lodhari, told PTI.
"We have learnt that at least 12 fishermen from Porbandar in their two boats were apprehended by the PMSA near Jakhau coast this morning. These fishermen and their boats were being taken to Karachi port by PMSA," Lodhari said.
According to him, 230 Indian fishermen along with their 40 boats were captured by Pakistan agency in this month alone.
"It seems PMSA has suddenly increased its vigil across the IMBL. This situation is worrisome for the fishermen community," said Lodhari.
On March 26, the PMSA had apprehended over 100 Indian fishermen and seized 19 fishing boats near IMBL.
The action had come two days after Indian Coast Guard captured nine Pakistani fishermen along with a fishing boat from Indian waters.
Feature Image Source: Reuters/AFP (Representational Image)