Raising the Kashmir issue at the SAARC meeting, Pakistan's Interior Minister Chaudhry Nisar Ali Khan on Thursday alleged that the violence being committed in Kashmir is "open terrorism".
Addressing the one-day Interior Ministers Conference of SAARC countries in Islamabad, Khan equated the use of force by Indian security forces with "terrorism". There is a difference between fighting for freedom and terrorism, he was quoted as saying by local media. 
Khan, reportedly, instead of speaking along the rehearsed lines, decided to give a more spontaneous response to Home Minister Rajnath Singh, who without naming Pakistan lambasted it for supporting terrorism.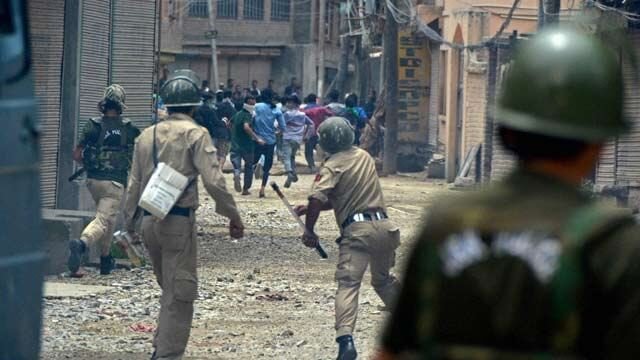 "The violence being committed against the innocent people" of Kashmir is "open terrorism", he said.
"We have always wished to work in close cooperation with all our neighbours and we believe all pending issues can be addressed through dialogue," he said, adding that Pakistan suffered heavy losses in the fight against terrorism and condemns every single incident of terror which claimed innocent lives. 
The SAARC group includes India, Pakistan, Nepal, the Maldives, Sri Lanka, Bhutan, Afghanistan and Bangladesh.
(Feature Image Source: AFP)