Pakistan-origin singer Adnan Sami has been granted Indian citizenship from Minister of State for Home Kiren Rijiju in the presence of his wife Roya in Delhi.  He is now a proud Indian citizen who considers it as a new birth for him.
Expressing his feelings, Sami took to Twitter to say 'JAI HIND' with Indian tri-colour themed pictures of him.
He also thanked Prime Minister Narendra Modi and Home Minister Rajnath Singh for granting him the citizenship.
I'm highly indebted to the Honourable HM @BJPRajnathSingh ji for his tremendous support in granting me Indian Citizenship.. 🙏💖😊

— Adnan Sami (@AdnanSamiLive) January 1, 2016
Despite being a Pakistani artist, Sami is well-known in India as a singer and music composer. Sami's two songs from the album, 'Kabhi To Nazar Milao' and 'Lift Kara De', whose music video starred actor Govinda, were a sensation in the early 2000s.
This year the singer tasted success with his song 'Bhar Do Jholi meri' in Salman Khan-starrer 'Bajrangi Bhaijaan'.
Asked about concerns expressed by actors Aamir Khan and Shah Rukh Khan about alleged growing intolerance in India, the 46-year-old singer said everyone was entitled to his or her own opinion and their remarks were perhaps based on their own experience.
"Had there been intolerance, I would not have taken Indian citizenship. I have never experienced intolerance. There is no intolerance in India," he said.
The singer said he was very happy after becoming Indian citizen and grateful to the government.
"I am grateful to the government of India for giving me this beautiful gift," he said.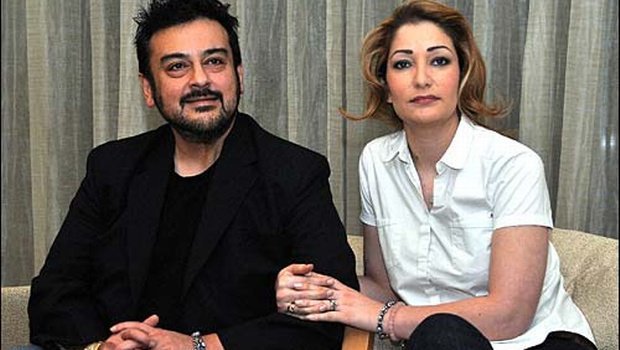 The singer, who has made India his home for the past few years, had made a representation to the Home Ministry on May 26 this year requesting that he be allowed to stay in India on humanitarian grounds.
Sami had first arrived in India on March 13, 2001 on a visitor's visa with the validity of one year which was issued by the Indian High Commission in Islamabad.
His visa was extended from time to time. His Pakistani passport issued on May 27, 2010 expired on May 26, 2015 and his passport was not renewed by the Pakistan government which led him to approach the Indian government with the request to legalise his stay in India.
(With inputs from PTI)