Pakistan has said Jamaat-ud-Dawa chief Hafiz Saeed, who has been listed under an anti-terrorism law, can pose a "serious threat" to the nation, and was thus placed under house arrest in the country's "larger interest". 
The acknowledgement of the danger Hafiz Saeed poses came from Pakistan's Defence Minister Khawaja Asif during an international security conference in Munich, Germany. Hafiz Saeed, a United Nations-designated terrorist, was the mastermind of the Mumbai terror attacks.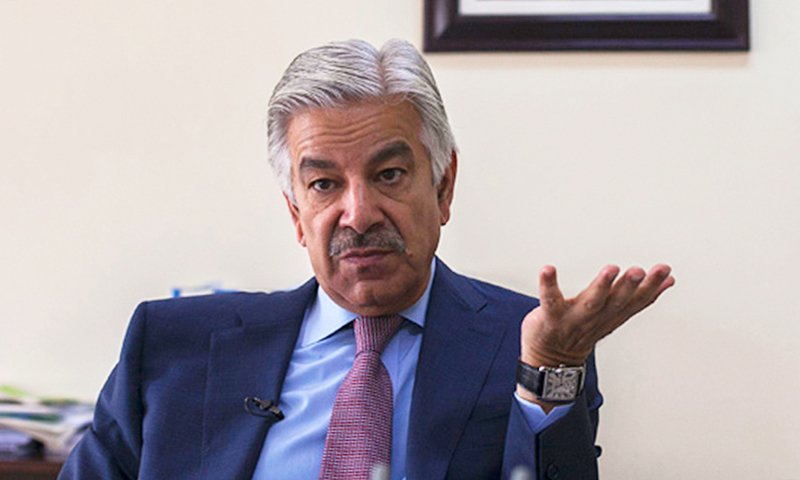 "(Hafiz) Saeed can pose a serious threat to the society," Mr Asif told the audience at the Munich Security Conference on Sunday, The Nation reported. Hafiz Saeed was "arrested in the larger interest of the country", he added, according to the report.
Hafiz Saeed was placed under house arrest under the fourth schedule of the Anti-Terrorism Act (ATA) on January 30 in Lahore, provoking an uproar from his terror group and its allies. Hafiz Saeed's inclusion in the list shows that he is linked with terrorism in some way.
Earlier this month Hafiz Saeed was also put on the Exit Control List, which bars him from leaving the country.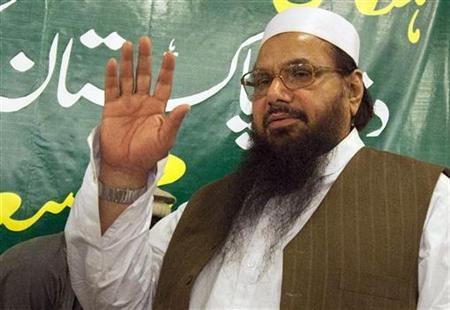 During a panel discussion on countering extremism and terrorism, Mr Asif said: "Terrorism is not synonymous to any religion. Terrorists aren't Christians or Muslims or Buddhists or Hindus. They are terrorists, they are criminals."
The action against Hafiz Saeed was taken after Pakistan was hit by at least eight terror attacks this month in which more than 100 people died, the latest being a suicide bombing on a famed Sufi shrine in Sindh province that claimed 88 lives.
Haifz Saeed had previously been put under house arrest after the Mumbai terror attacks in November 2008 in which 166 people died, but he was freed by a court in 2009. He carries a reward of US $10 million announced by the United States for his role in terror activities.
In a statement critical of the American policies, Mr Asif said Pakistan is determined to fight terrorism. He said, "Let me assure the world community that Pakistan is a frontline state in this war and it will continue to fulfil its obligations to its own people and the international community but if the West's policies are going to be isolationist it won't help the fight against terrorism, only fuel it."