Pakistan media on Wednesday reported that the government has detained Jaish-e-Mohammad chief Maulana Masood Azhar in connection with the investigations into the Pathankot Attack in early January on the Indian Air Force base. 
According to reports, Azhar's brother has also been taken into protective custody and questioning is going on. 
Earlier on Wednesday, Pakistani government said it had arrested several members of the Jaish-e-Mohammad militant group, which is suspected of masterminding an attack this month on India's Pathankot air base.
News of the arrests comes 48 hours before a rare meeting of foreign secretaries of the nuclear-armed rivals is tentatively scheduled to take place.
Pakistan has promised it would get to the bottom of who was behind the assault on the air base after India handed over evidence to Pakistan that it said implicated Pakistan-based Jaish-e-Mohammad in the January 2 attack, in which seven military personnel were killed.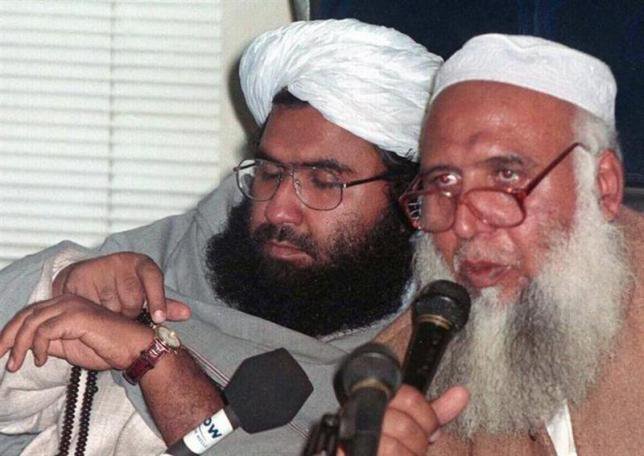 India's Ministry of External Affairs was not immediately available for comment but said earlier it would decide late on Wednesday whether Foreign Secretary Subrahmanyam Jaishankar would travel to Islamabad on Friday.
Pakistan's prime minister's office said in a statement the government had made "considerable progress" in investigating the attack, and it wanted to send a team of special investigators to the Pathankot air base in India.
"Based on the initial investigations in Pakistan, and the information provided, several individuals belonging to Jaish-e-Mohammad, have been apprehended," the office of Prime Minister Nawaz Sharif said.
"The offices of the organization are also being traced and sealed. Further investigations are underway," it said.
Jaish-e-Mohammad, or Army of Mohammad, is led by Islamic hardliner Maulana Masood Azhar and has long fought against Indian forces in India's part of the disputed region of Kashmir.
The banned group is blamed for an attack in 2001 on India's parliament that brought the rivals to the brink of war.
(With inputs from PTI)
Feature image source: Representational Image/Reuters