The worst heat wave to hit Pakistan's southern city of Karachi for nearly 35 years has killed more than 1,000 people, a charity said on Thursday, as morgues ran out of space and public hospitals struggled to cope.
The heat wave in the city of 20 million people coincided with severe electricity cuts, leaving many without fans, water or light, and the beginning of the holy month of Ramadan, when many Muslims do not eat or drink during daylight hours.
Some shops have refused to sell ice or water during the day, citing religious laws that mean they can be fined. It is also illegal to eat or drink in public from dawn to dusk.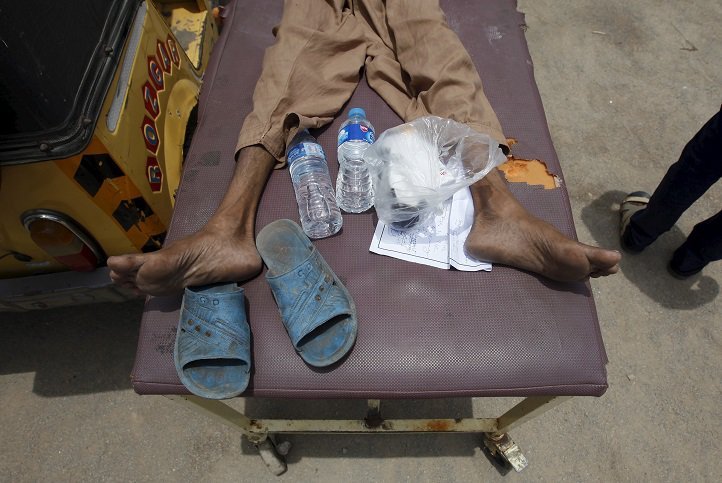 An influx of bodies into the morgues has forced medical officials to store bodies in body bags on the floor, said Anwar Kazmi, a senior official of the charitable organisation the Edhi Foundation. Air conditioning units at the morgue have stopped working.
The provincial government had done little except try to blame others, he said.
"We pay tributes to the doctors and staff of the government hospitals who are working tirelessly treating endless number of patients," he said. "The Sindh government has done nothing except blaming K-electric for the deaths."
K-electric is the private power company that supplies power to Karachi. It says illegal connections are overloading the lines and demand has surged in the heat.
The government owes more than $1 billion in unpaid bills, K-electric said.
Temperatures shot up to 44 degrees Celsius at the weekend, although they have since dipped to 38C. The meteorological department said the past weekend was the hottest since 1981. Forecasters have been predicting rain for days, but there has been no significant fall.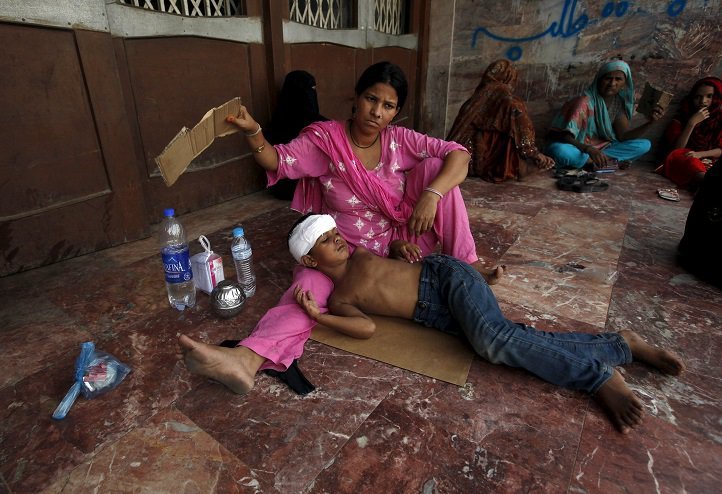 "The death toll from the heat wave has now crossed over the 1,000 mark. These deaths have mainly taken place at government-run hospitals and few major private hospitals," Kazmi said. "There are lots of unreported deaths at small private hospitals."
Many hospitals issued urgent appeals overnight for bed sheets, cold water and other basic items. Decades of chronic neglect by successive civilian governments or military regimes have gutted social services like health and education.
Since the crisis hit, the provincial government has ordered shops, marriage halls and restaurants to close early and announced a one-day government holiday and a protest sit-in, the daily newspaper Dawn said.
"What makes these announcements absurd is that they have very little to do with the deaths from heat stroke," it said.