A Pakistani plane carrying 47 people crashed Wednesday on a domestic flight from the mountainous northern city of Chitral to Islamabad.
All 47 people on board a PIA plane, including popular pop singer-turned-Islamic preacher Junaid Jamshed and two foreigners, were feared dead.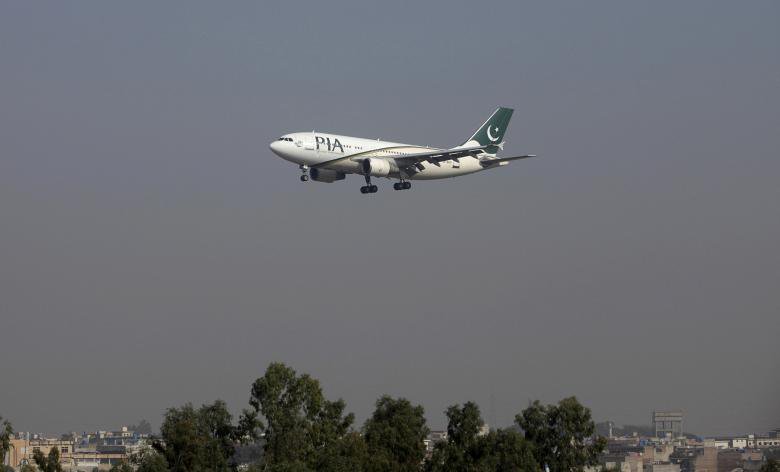 The plane crashed in the Havelian area of Khyber Pakhtunkhwa province, about 125 km (77 miles) north of Islamabad. The national carrier's flight departed from Chitral around 3:30 PM and was expected to land at Islamabad's Benazir Bhutto International Airport at around 4:40 PM.
"All of the bodies are burned beyond recognition. The debris is scattered," Taj Muhammad Khan, said a government official based in Havelian.
Khan, who was at the site of the crash, said witnesses told him "the aircraft has crashed in a mountainous area, and before it hit the ground it was on fire".
The Civil Aviation Authority (CAA) put the number of people on board at 47 but Sohail Ahmed, a PIA official in Chitral, said there were 41 people on board, including four crew members.
"Rescue teams are reaching the scene of the crash, and then we will know more," said Civil Aviation Authority spokesman Pervez George.
Abid Ali, a senior official of the national disaster and management cell, said rescue work had already started at the crash site and six helicopters were being used in the operation but it would take time to recover the debris and any bodies as the crash took place in a mountainous region. 
Geo News and Dawn News TV stations, citing civil aviation sources, said the plane lost contact with the CAA at around 4.30 p.m. (1130 GMT).
Plane crashes are not uncommon in Pakistan and safety standards are often criticized.
 In recent years, media has reported on multiple near-misses as planes over-run runways and engines caught fire.
In 2010, a passenger plane crashed in heavy rain near Islamabad, killing all 152 people on board. Two years later, an plane operated by a private Pakistani company, with 127 people on board, crashed near Islamabad. All on board killed.