"This is not the time for bayan bazi (commenting) but jawan ki goli (the jawan's bullet)", said the Prime Minister at a rally a few months after being elected.
With the advance of the Modi government, India has clearly entered a stage of a more aggressive military strategy aimed at weeding out terrorist threats. This is has been further substantiated by the recent operation into the Myanmar border to neutralise Naga insurgents.
The June 9 operation was by all accounts very professionally executed. It showed coordinated and skillful action, presumably based on pinpointed intelligence. In addition, there was a welcome show of political will. The impression also was that the Myanmar government was in the loop on this one, as all friendly governments would be in such cases.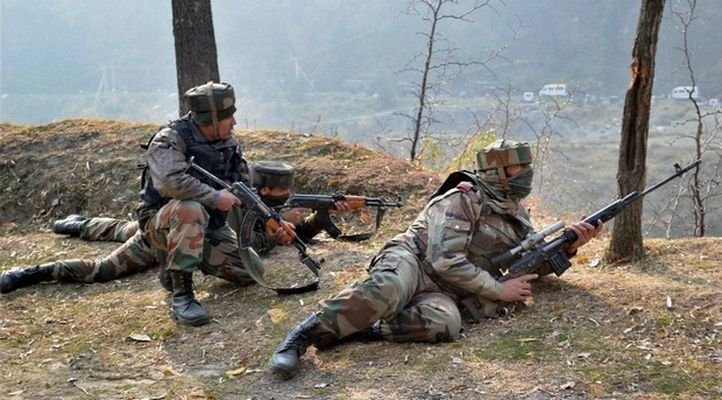 However, a Times of India report suggest Myanmar officials were only told of the operation hours after it took place. Evidently the Indian ambassador could only pass on the information to his Myanmar counterpart once his offices were open.
This is not the first cross border attack by the Indian army. However, it is the first time that the Indian government has thumped its chest and loudly declared its actions. Not long after the operation was completed, all of India knew exactly what had happened.
Equally unprecedented is the speed of the reprisal of a terrorist attack. T he Indian Army is reported to have acted with such alacrity due to a clearance from the Prime Minister. The reprisal was reportedly sanctioned in order to boost the morale of the army after the Manipur attack in which 18 soldiers were killed.
Success and sobriety
For the apparently flawless execution of the operation, credit must go to the brave soldiers who risked their lives for this cause. It must also go to the commanders who have relentlessly worked to improve the special force's capabilities.
However, what is not creditworthy is the apparent effort to harvest political capital from the army's success. Minister of State for Information and Broadcasting Rajyavardhan Singh Rathore's references to the prime minister's chest measurements, and his delight in the act of "revenge" may please juveniles on Twitter, but are not the stuff serious governments are made of.
Rathore, who also happens to be a retired colonel, said the strikes were a message to all hostile countries and groups. In an interview with Indian Express , he said, " We will not tolerate any strikes on India or Indians. We'll always wield the initiative on either being friendly or engaging in aggressive action. We will strike at a place and at a time of our choosing."
Rajyavardhan Singh Rathore | Source: PTI
"This is a message for all countries, including Pakistan, and groups harbouring terror intent towards India. A terrorist is a terrorist and has no other identity. We will strike when we want to."
His statements have resulted in what can only be described as a war of words. Pakistan's minister of defence production, Rana Tanveer Hussain, told Hindustan Times , " We are not Myanmar. Don't you know our military strength? Pakistan is a nuclear nation. India should stop day dreaming."
" We don't believe in aggression but know how to respond to aggression. Don't even look at us with aggressive intent, and if you do, then you (India) are only living in a fool's paradise," he added.
56 inch rhetoric
Hussain is definitely right in suggesting the Indian government is living in a fool's paradise. It is all well and good to project India's military strength as propaganda. However, it is important to not buy into the rhetoric.
Reality is very different from Rathore's imagination. No country that wants any place in the international system has the right to bomb any group or country without sufficient proof or international sanction.
There is more than enough information to suggest that Pakistan is harbouring terrorists responsible for attacks in India, however, there is a rather pertinent reason why India has not attacked – Pakistan has nuclear capabilities and will not be afraid to use them.
There is also the rather obvious point that surging into another country's territory falls flatly on the opposite side of the line of international law.
Any military foray into countries like Pakistan or China will result in all out war. And it is safe to say India is not in a position to fight an all out war. Forget the international ramifications, the Indian army does not have enough war wastage reserves to last a 20 day battle.
Entering Myanmar and taking out insurgents in a covert mission is one thing, trying the same thing in Pakistan is entirely different. For one thing, Myanmar has absolutely no military capability compared to Pakistan. For another Myanmar is a close ally of India's, whereas Pakistan is closer to repealing Islam as a national religion than becoming allies with India.
It is difficult to say whether the Myanmar incursion was the right decision. On the other hand, there is no difficulty in understanding that a similar incursion in Pakistan will definitely reap different results. If Modi takes such a decision, we could be looking at a full fledged nuclear war.
Feature image source: PTI