Amid the rescue and relief operations after the devastating earthquake which has claimed more than 5,000 lives, Pakistan has sent food packets containing beef masala to Nepal. Nepal is a Hindu nation and therefore, this gesture has 'hurt' the religious sentiments of its people. It has caused an uproar and outrage throughout media and Pakistan is being bashed for its 'insensitivity'.
People have expressed shock and dismay over it and the matter has been taken to higher authorities. A top Nepal government official said: "The matter has been conveyed to Prime Minister Sushil Koirala and the intelligence chief. We are also starting an internal inquiry to verify the facts. If the report is correct, we will raise the matter at the diplomatic level with Pakistan. India, being our key partner, will also be informed of the developments."
If someone in Pakistan sent beef to Nepal in relief supplies, they are either insensitive or stupid. Perhaps both.

— Vikram Chandra (@vikramchandra) April 30, 2015
National Disaster Management Authority of Pakistan has been asked to explain itself for the issue.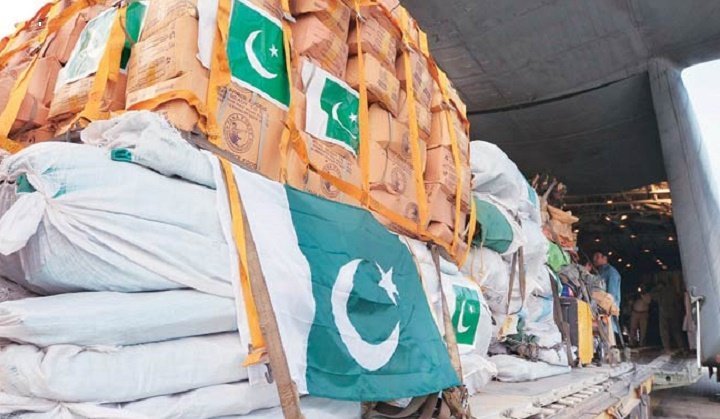 Source : India Today
But should this be an issue at all?
Is this the time to discuss 'religious sentiments'. The Nepal PM has officially stated that he expects the death toll to touch 10,000 in his country. Is it justified to criticise Pakistan for the food packets (beef is a nutritious supplement) ignoring the fact that they have ALSO sent relief goods which include 250 tents, 1,000 blankets and 33 cartons of medicines? For a country where people have had to drink their own urine to survive, beef could hardly be an issue at this point.
Let us give it a serious thought.
Feature image source : Siasat