On December 2, people woke up to the news of actress Aishwarya Rai Bachchan attempting suicide and if reports are to be believed, a Pakistani blog called Outlook Pakistan appears to have started the rumour.
Media reports claim that Aishwarya took the heavy dose of tranquillizers and wanted to end her life… Media reports say that a physician who treated the actress had disclosed this on a condition of anonymity. He also told that after becoming conscious again, Aishwarya said, "Let me die, it is better to die than living such pathetic life.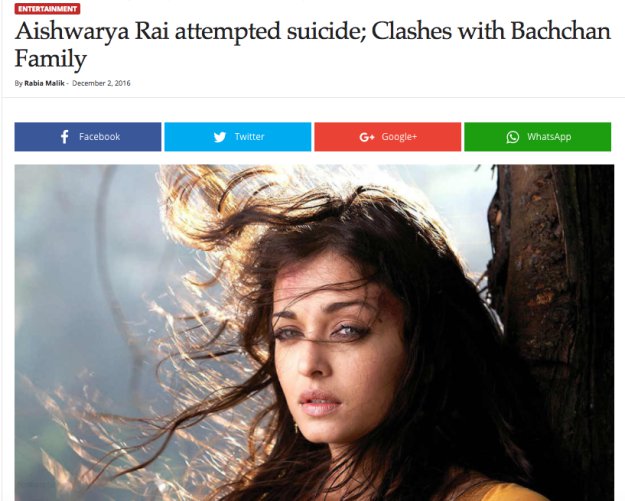 And as soon as it got published on the internet, it spread like wildfire.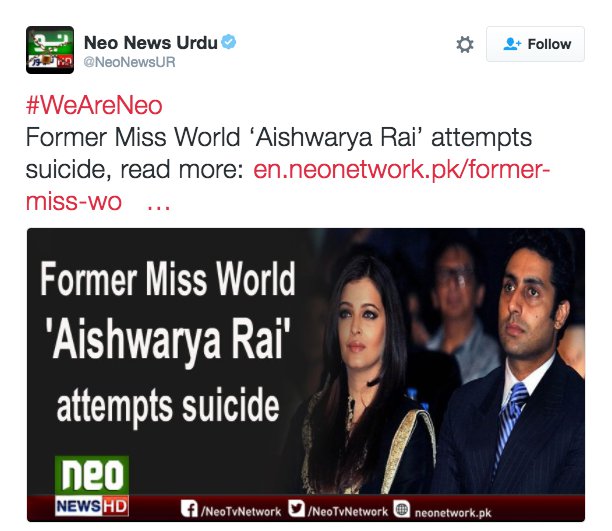 The blog claimed that the actress took this drastic step due to marital woes because of her steamy scenes in Ae Dil Hai Mushkil with Ranbir Kapoor.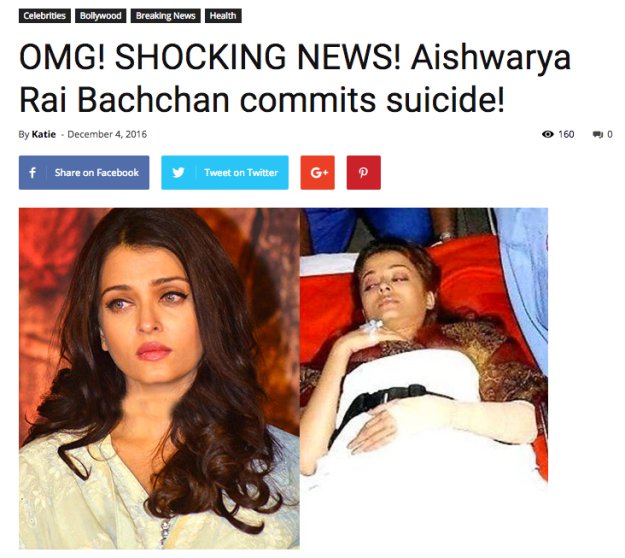 Well, it is to be noted that the gorgeous actor is alive and healthy. She is just the latest victim of a horrible death hoax that created a flurry on social media. Nothing else.