A fresh controversy over the hoisting of Pakistani flags has started again. After Home Minister Rajnath Singh stated that waving of Pakistani flags won't be tolerated, Kashmir's top separatist leader Syed Ali Geelani has said, "Pakistan runs in our blood and Kashmiris will continue to raise Pakistani flags".
According to reports, the hardcore separatist leader in his speech on Sunday, May 30 said, "Raising of Pakistani flag is a tradition in Kashmir. It has been happening since 1947. Pakistan has been the biggest supporter and well wisher of our cause".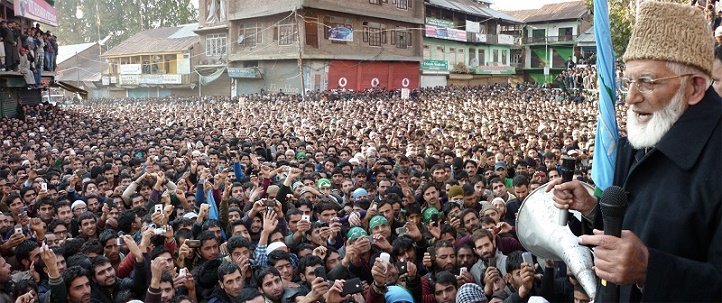 Geelani didn't stop there and even continued his on-onslaught by saying "Why the whole Indian state was frustrated by the waving of Pakistani flags by Kashmiris?"
"Indian state cannot suppress the Kashmiri youth who would continue to show their love for Pakistan in future like they have done in the past 68 years," Geelani added.