After spending nearly a decade in jail, three Pakistani nationals Fatima Bibi (42), along with her sister Mumtaz (38) and 11-year-old daughter Hina, were released from Amritsar central jail on Thursday. They were serving their term on smuggling charges, reported Times of India
How they got arrested
On May 8, 2006, Fatima and Mumtaz were arrested from the Samjhauta Express at the Attari railway station after they were found smuggling narcotics into India. At the time of arrest, Fatima was pregnant. She gave birth to daughter Hina in jail who is now 11 years old.
They were booked under the Narcotic Drugs and Psychotropic Substances (NDPS) Act and were sentenced to 10 and half years jail term, which ended in November 2016. Besides that, they were also slapped with a fine of Rs 2 lakh each.
Failing to pay the fine both of them had to serve additional two years of imprisonment. However, in April this year, a Batala-based NGO Humanity Club had deposited their fine of Rs 4 lakh.
Daughter Hina was born in jail
Fatima's daughter Hina who was born in jail went to Amritsar Jail school and is a class five student. Lawyer Navjot Kaur Chabha, who was fighting their case since October 2016 told reporters that she took up the case only because of her.
"Hina has been released after a very long struggle. She is the reason I took this stand because the little girl was suffering from no fault of hers. Today is my Diwali,"
"I had written a letter to the prime minister on Hinna's behalf. This is a matter of extreme delight for us that the Indian Government intervened and released her. Hinna is very happy that she will go to her homeland now and meet her father and the rest of the family," she said, reported Zee News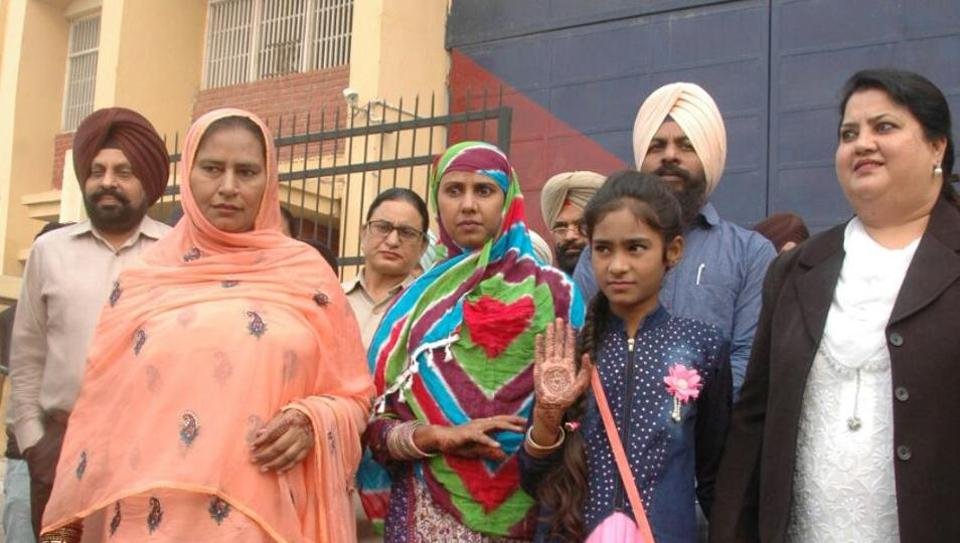 Soon after the release Fatima thanked Prime Minister Narendra Modi for his intervention, and said, "I want the Indian prisoners nabbed in Pakistan to return to their home as well. I thank lawyer Navjot Ji and Prime Minister Narendra Modi and salute entire India for their help."
Police officials have now handed them over to Pakistan Rangers at the Attari international border.