A Palestinian kid died at a hospital in Gaza waiting to see her parents who couldn't get the permit to visit her.
According to a report by India Today, the girl named Aisha a-Lulu, came out of a brain surgery in a hospital in Jerusalem and expressed her wish to see her parents.
But Israeli authorities didn't grant approval to her parents. They instead approved a stranger to escort Aisha from the blockaded Gaza Strip to the east Jerusalem hospital. After her condition deteriorated on the way, she was returned to Gaza in an unconscious state. A week later, she was dead.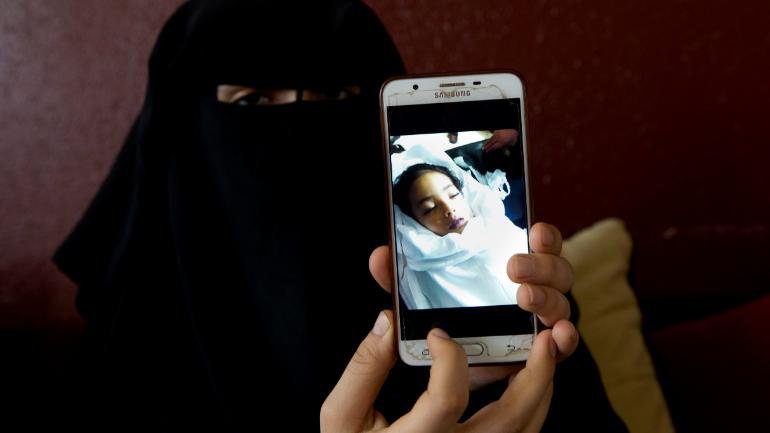 Talking to media, Waseem a-Lulu, Aisha's father said:
"The most difficult thing is to leave your child in the unknown. Jerusalem is just an hour away, but it feels as though it is another planet."
A photo of Aisha smiling softly in her hospital bed is going viral on social media with people expressing their dissent over the bureaucracy in conflict-hit Israel and Palestine. 
The wrenching details of Aisha a-Lulu's last days have shined a light on Israel's vastly complex and stringent system for issuing Gaza exit permits. https://t.co/nlqsPUAjN1

— Alex Sanz (@AlexSanz) June 12, 2019
Gideon Levy A 5-year-old Gaza Girl, Dying All Alone
Aisha al-Loulou needed surgery to remove a brain tumor, and chemotherapy, in East Jerusalem. Israel wouldn't allow her parents to go with her https://t.co/NFCkm0lHmR

— Leila-tul-Qadr (@LeilatulQadr) June 11, 2019