The Panama Papers leak about offshore dealings of world leaders, celebrities and business personalities worldwide made headlines yesterday, as the global revelation has sparked off a debate with Indians like Amitabh Bachchan, Aishwarya Rai, Gautam Adani's brother and deceased drug lord Iqbal Mirchi being included in the list.
Now more names have surfaced in the controversy, as offshore entities of jewellers, former cricketers and businessmen have been mentioned. Here are new Indian names from the Panama Papers leak:
Ashwani Kumar Mehra
Ashwani Kumar Mehra is the owner of Mehrasons Jewellers jewellery empire and his corporate profile mentions sons Deepak and Navin Mehra as partners. The family has registered seven offshore firms in the Bahamas and British Virgin Islands in close to two decades.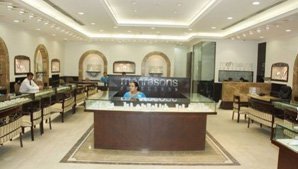 In response to offshore dealings, Deepak Mehra told The Indian Express that, "Yes, me and my family members are/were shareholders of the two offshore companies named Stonebay International Limited and Maxhill Holdings Ltd. These two companies were incorporated sometime in 2010 under the Liberalised Remittance Scheme (LRS)."
"We have remitted all funds into these companies from India through normal banking channels as permitted by law under the LRS. These two companies have been duly declared to tax authorities and shown in the Income Tax returns of all members. We have, however, no shareholding or hold any other position in any other companies mentioned by you."
Anurag Kejriwal
Anurag Kejriwal was a Delhi based politician and the head of the little known Lok Satta Party before being removed after a stink operation in 2014. With businesses in Kolkata, He is listed as a director of three firms in British Virgin Islands and started two private foundations in Panama. And, he is not related to Arvind Kejriwal.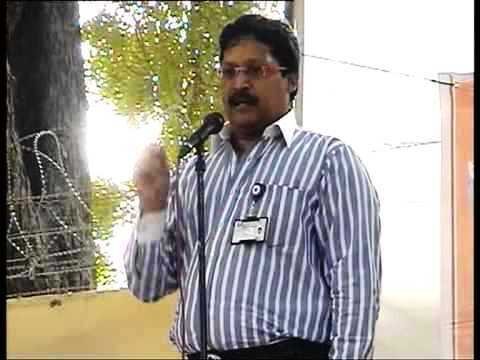 When confronted by The Indian Express, Kejriwal said, "I am a businessman, and I trade in iron ore. We acted as agents. We got commissions through proper business channels. My partners had agreed to finance or support the exports of iron ore. So they said I could set up these entities. A chartered accountant helped us set them up."
Gautam and Karan Thapar
Gautam and Karan Thapar, are sons of Brij Mohan Thapar, who took control of Crompton Greaves Limited in 1999, after a split in the group. Gautam gave control for Ballarpur Industries Limited (BILT) to Karan Thapar in 2005 and both set up a firm in the Bahamas right after that. Gautam also set up the Charlwood Foundation in July 2005, with his German wife as principal beneficiary.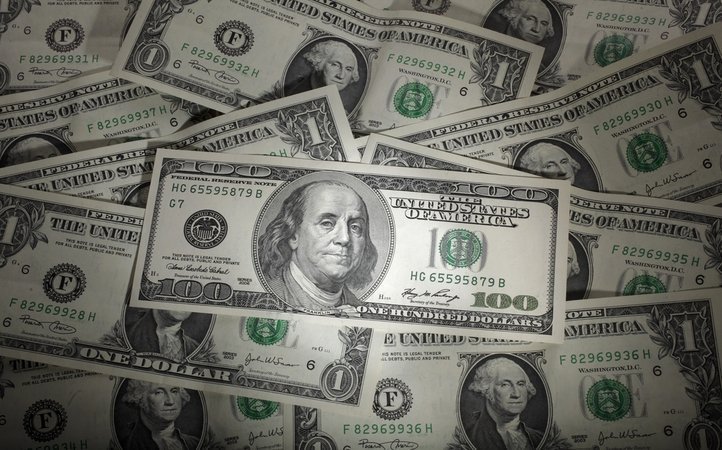 Gautam Thapar's spokesperson told The Indian Express, "Mr Thapar did not set up the foundation. He is not a beneficiary/stakeholder of any offshore foundation. However, his wife Mrs Stephanie Jacqueline Thapar, who is a German citizen and a resident of the UK, is a beneficiary of Charlwood Foundation."
Satish Govind Samtani, Vishlav Bahadur and Harish Mohnani
Vishlav Bahadur from Lucknow lives in Bengaluru and runs VNS Corporation which exports garments and has an Indian brand called Republic of Spiel and Samtani from Bengaluru is associated with Trileon Ltd in China since 2007. Mohnani is a director of Apparel Division of BSE-listed garment exporter and sportswear distributor Cravatex Ltd. All three are listed as directors in two offshore companies in British Virgin Island named Design & Quality Ltd and Trileon Ltd.
Vishlav Bahadur told The Indian Express, "The two foreign firms were established to facilitate letters of credit for export of clothing and other material from China to apparel factories in Europe. These firms were based in China, operated for around three years and have been shut down. We were sourcing material, and manufacturing and exporting from China and we needed letters of credit for payments to Chinese suppliers. In the end, it became too much of a hassle and a liability and we shut it down. All three of us have gone our separate ways. When the companies were in operation until three years ago, all norms were followed."
Gautam Seengal
Gautam Seengal is an investment management and IT consultant from Panchkula, who introduces himself as the head of a leading conglomerate functioning in infrastructure, IT, hospitality and finance. He also solicited advise for his clients to open offshore entities, apart from registering two in his own name.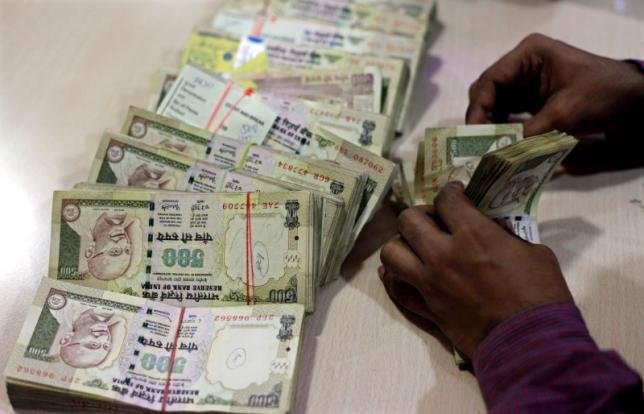 He told The Indian Express, "I do not have any relation with these companies and, in fact, they belong to my father. After a family division, I am no longer part of these companies. If I remember correctly, these companies used to exist way back in 2006-07 but I think all of them might have been closed by now. I run offices in Gurgaon, Delhi and Mohali but do not play any role in any venture my father may be running."
Prabhash Sankhla
A retired government employee Madhya Pradesh, Sankhla lives alone in Indore, and is registered as director in Lotus Horizon SA in Panama since 2012, along with his daughter Sheetal Singh and son-in-law Rajeev Singh, both based out of Toronto.
When asked about his involvement, Sankhla said, "My son-in-law is a very competent businessman and keeps travelling around the world. He manages an aviation- related business in the US and Canada. I am only an honorary director in this company. I have not paid a single paisa and I am not involved in their business."
Vinod Ramchandra Jadhav
Jadhav is the chairman of a Pune based firm Sava Healthcare, which is involved in research, development and manufacture of healthcare products and veterinary products. He is listed as a director or shareholder in several firms registered in British Virgin Islands between 2010 and 2015.
In response, Jadhav said, "All our global companies and directorships and relevant incomes are declared to RoC (Registrar of Companies), Income Tax and RBI as needed every year. But the same were not declared in last year's amnesty scheme since it was applicable for companies or individuals which didn't declare their foreign assets. But myself and Sava group didn't need to go for an amnesty scheme because we have never hidden any company or asset abroad anytime in the past."
Ashok Malhotra
Ashok Malhotra is a businessman from Kolkata and is listed as a shareholder and director of E&P Onlookers Ltd set up in British Virgin Islands in 2008. Sandeep Rastogi was the previous director of the firm, and in 2009 he transferred all five shares to Malhotra.
Asked about his friend transferring shares to his name, Malhotra said, "Sandeep Rastogi is a friend. Even if the shares were transferred, as you say, I don't remember that at all. It had been a long time and the shares were sold off immediately. It was only for a month or so."
This report earlier wrongly identified Kolkata based businessman Ashok Malhotra as a former cricketer. We sincerely regret the error. 
Ranjeev Dahuja, Kapil Sain Goel
Panchkula based partners Dahuja and Goel run Berkeley Automobiles, with dealerships of Hyundai and Tata Motors in Chandigarh. Both are listed as directors of Bealls International Corp which was set up in the BVI in June 2012, with holdings of 5000 shares each. Meanwhile the firm was wound up in 2013.
Ranjeev Dahuja said, "Kapil and I formed this company a few years ago but we never started any operations under it. It was an offshore company, but we did not operate it for long."
Vivek Jain
A B.Com graduate from Madhya Pradesh, Jain runs an agricultural equipment store and is shown as a director in Sacvinam Global and a shareholder in Radiant World Holdings, which were registered in British Virgin Islands and Hongkong respectively. Another director in Sancvinam, Nahar Pinkesh is the brother of the husband of Jain's cousin.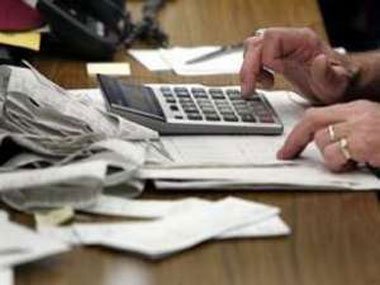 Jain said, "I have no idea about the existence of these companies. If a company is registered in my name and my address is given, I should have known. Pinkesh Nahar is the brother of my cousin's husband Sachin Nahar. Pinkesh is a principal player in the two offshore entities. I was one of the many suppliers of mill scale (the flaky surface of hot rolled steel) and iron ore material that was collected at a plot owned by the brothers at Kandla Port in Gujarat."