You may have come across the heartbreaking image of a little child being tied to a rock using plastic tapes on social media. Well that image was from Gujarat's Ahmedabad city, where the child's parents had to leave the baby in this condition despite the temperature hitting a punishing 40 degrees. Because they had to go to work and had no alternative. 
The image was published by Reuters with a story titled 'On Indian building site, parents tether toddler to rock while they work', and is all over social media.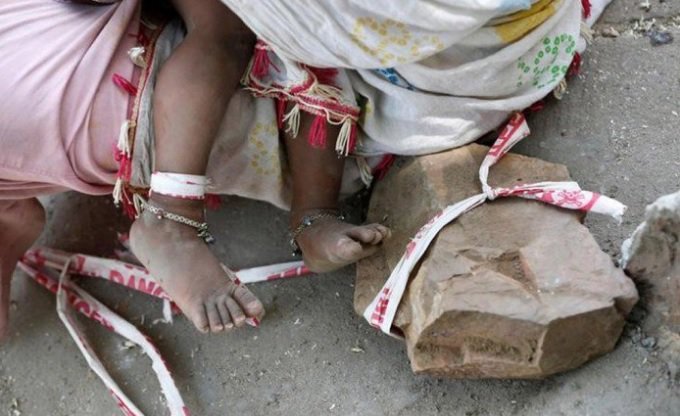 Shouldn't the parents be rather leaving the toddlers in a crèche?
They might like to but they can't. 
The child's parents are overworked and highly underpaid construction workers who have no option but to do this. So they leave their kids barefoot and caked in dust, for at least nine hours a day in temperatures over 40 degrees, tied with plastic tape to keep them from wandering. 
The report quotes one such construction worker Sarta Kalara as saying that she had no option but to tether her 15-month daughter Shivani to the stone despite her crying, while she and her husband work for Rs 250 each for one shift in which they dig holes for electricity cables.
"I tie her so she doesn't go on the road. My younger son is three-and-a-half so he is not able to control her," 23-year old Sarta said, covering her face with her sari.
"This site is full of traffic, I have no option. I do this for her safety."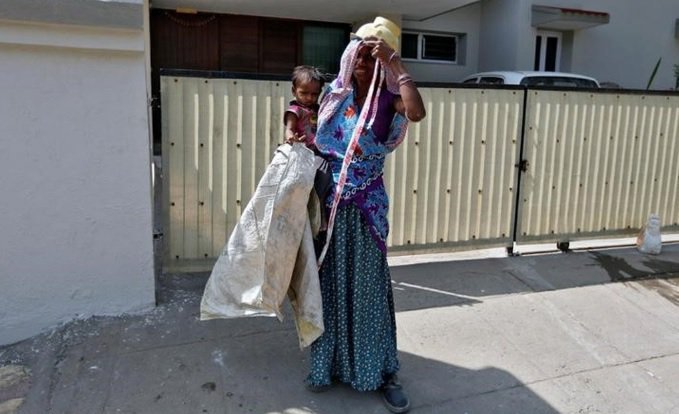 The workers told Reuters that their children usually stayed with them until they are seven or eight, when they are sent to live with grandparents in poor tribal villages in a neighbouring state.
Sarta, holding Shivani as the plastic tape dangled from her leg, said managers had turned a blind eye to her plight. "They don't care about us or our children, they are only concerned with their work,"she said. 
The report notes that across India, it is not uncommon to see young children rolling in the sand and mud as their parents carry bricks, dig for new roads or construct luxury homes. Many such families live in tents on site or, like Shivani's, bed down in the open at night.
Is there a solution?
Well, there is, even though it seems a far cry. As per Prabhat Jha, head of child protection at Save the Children India, there should be crèche facilities, either from the government or the construction companies.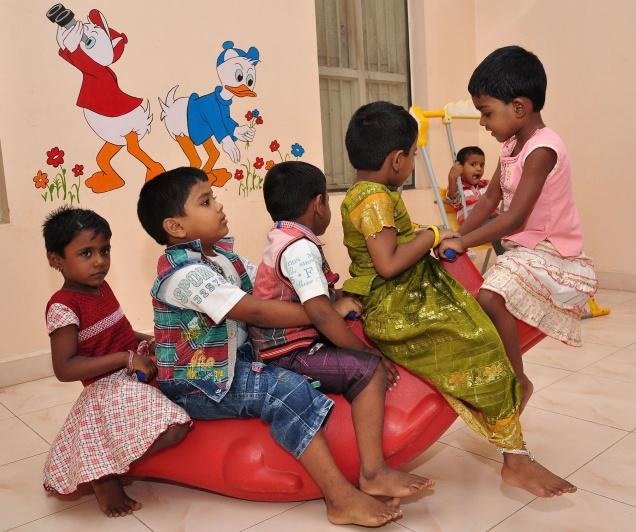 "There should be a safe place for these children. They are at real risk of being hurt," Jha told the news agency.
Hopefully, this image will spur that action being taken in the future. Though given the fact that it's still not there, we aren't too hopeful.
Feature image source: Reuters