One of Paris's favourite sites for protests, almost empty in the immediate wake of bloody attacks on Friday, November 13 filled up again on Sunday despite a ban on public rallies and a tense atmosphere among the thousands of French demonstrators."Yesterday we were in shock and paralysed, today we jolted back into motion," said executive assistant Gaelle Daligaud, holding her son in her arms at the Place de la Republique as a group sang the French national anthem.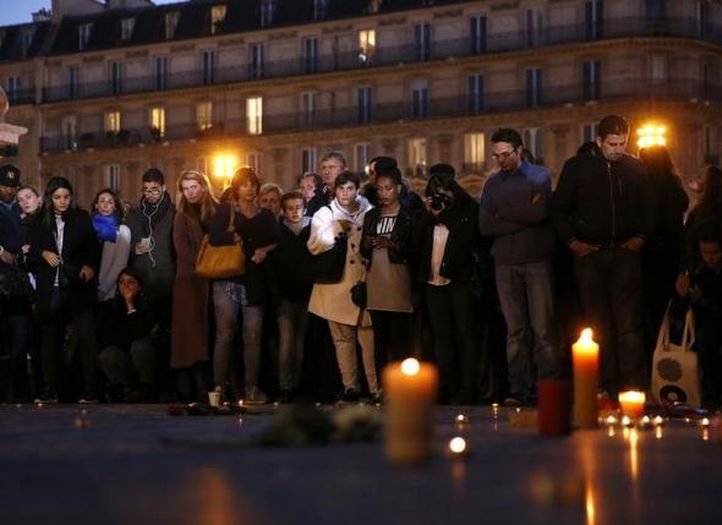 Source: Reuters
The square in eastern Paris, which attracted mass rallies after attacks in January that killed 17 at Charlie Hebdo magazine and a Jewish supermarket, had been all but deserted on Saturday after attackers killed at least 132 people the previous night.
The few who turned up on Saturday said others were afraid or followed police advice not to leave their homes.And although people said they felt good about Sunday's gathering, the crowd at one point suddenly started to run in panic towards side streets. Nobody seemed to know why, but the sudden show of fear seemed to betray a tension Parisians still feel.
Earlier in the day, Parisians could also be seen making the most of an unusually warm, sunny November Sunday, undaunted by the occasional police sirens.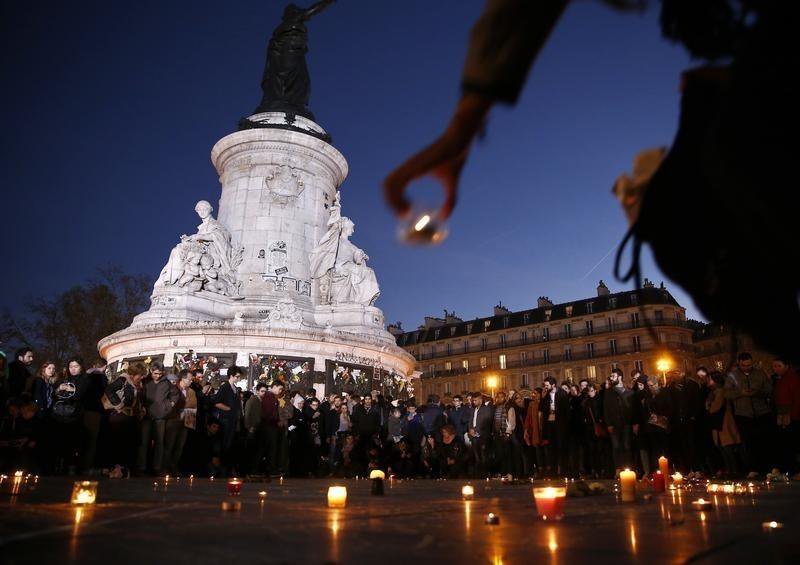 Source: Reuters
Cafe terraces were packed during lunchtime in popular central areas such as the hip Montorgueil district. Children played in the park near Les Halles shopping centre. Joggers were out in force along the river Seine.
An improvised photo exhibition on a metal gate showed pictures of people holding placards reading the same motto or others including "courage is not the absence of fear but to triumph over it." In some neighbourhoods of Paris and other French cities, candles were lit and put by windows at night in memory of the victims. About a third of the windows in the upper part of the Marais had candles on Saturday night as Parisians paid tribute to the victims of the attacks."Lights will never be put out," one banner in another neighbourhood read.