A Parliamentary panel has described the traffic situation in the national capital as "alarming" and said the Delhi Police has "failed" to improve it.
The Parliamentary Standing Committee on Home Affairs has observed that a large number of vehicles get registered in Delhi everyday and the roundabouts at various crossroads, instead of traffic signals, caused congestion.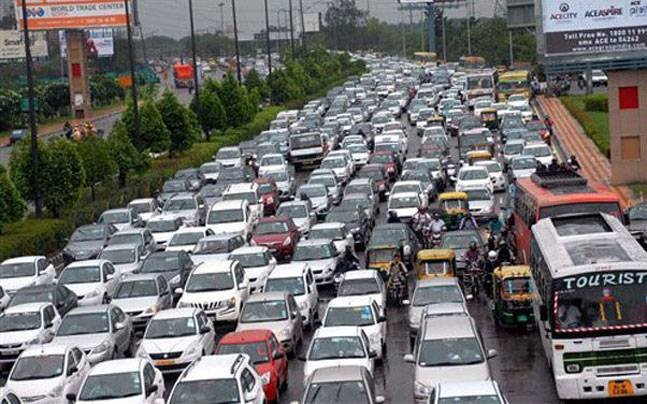 "The committee feels that the Delhi traffic congestion has become quite alarming and the Delhi Police has failed to implement any significant measure to improve the situation," the panel has said.
In its report submitted to the Parliament, the panel headed by former home and finance minister P Chidambaram has taken note of the choked roads in Delhi which make evacuation of "protected persons" difficult during a traffic congestion.
The committee has recommended that the Delhi Police needs to prepare a meticulous traffic management plan and allocate adequate funds to address the issue.
"Urgent measures should be taken for managing the city traffic in a better way such as construction of more arterial roads and parking bays, declaring some roads as one-way, coming up with effective emergency evacuation measures for protected persons and stringent measures against traffic violators," the panel has recommended.
Feature Image Source: PTI