He was accused of assaulting a journalist in the Patiala House Court complex. Then he was caught on camera claiming he was willing to attack JNU student Kanhaiya Kumar in police custody and throw a petrol bomb. On Tuesday night, lawyer Yashpal Singh was arrested. 
A senior Delhi Police official said Singh has been arrested in connection with two cases of assault when he presented himself to the investigators at Tilak Marg police station responding to summons. 
However, Singh took bail in both cases despite claiming in the sting operation that he wouldn't seek bail so that he could assault Kumar in the jail cell.
"In my interview, I had said that I will go to jail if I'm arrested. I want to go to the same jail and visit Kanhaiya's cell, and beat him up there itself…Yes, I will go to his cell and beat him up. Most probably, I will not give my bail bond. I will go to prison for 1-2 days," he was heard saying in the India Today sting operation.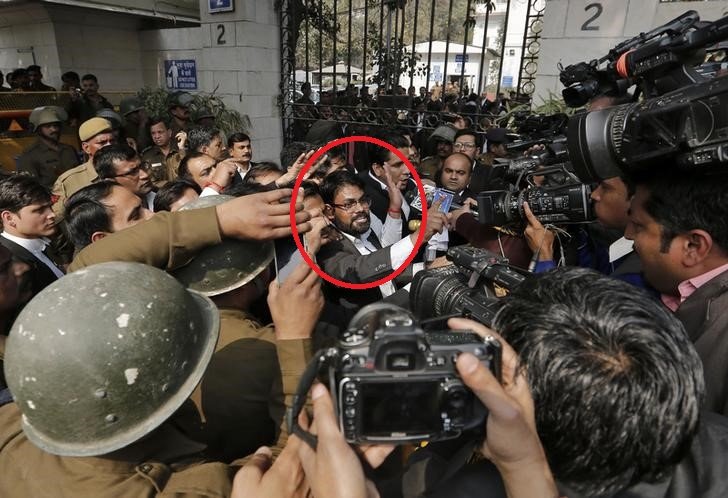 However, police officials told the Indian Express that Singh, when questioned, claimed he had been given a drink laced with sedatives by a woman journalist which caused him to make those statements. 
Singh was questioned by the police in two cases: the first related to the asasult on a journalist in the Patiala House Court complex on February 15, and the second related to the assault on another lawyer in the court complex on February 17. He was also reportedly questioned in connection with the statements he made in the sting operation. 
Police officials also told the Indian Express that Singh has claimed that he never attacked journalists in the court complex and in fact had been rescuing them. 
Here's the photo of him 'rescuing' the journalist that was widely shared.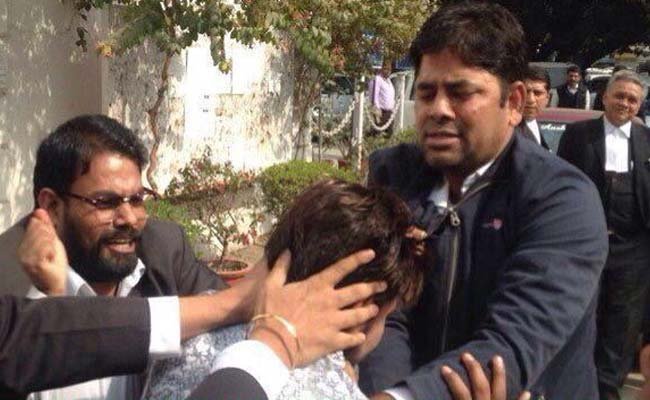 Singh was caught on camera beating journalists and JNU students and teachers along with his colleagues Vikram Singh Chauhan and Om Sharma, among others. 
Sharma was arrested on Saturday and subsequently released on bail. However, Chauhan, who led two brazen attacks, is yet to respond to multiple notices issued by the police asking him to join probe. He has, however, been able to attend a felicitation event and travel freely in the city. 
Incidentally, this is also the same lawyer who asked a journalist to shout patriotic slogans for him to answer her questions.