Looks like MS Dhoni and his lawyers aren't too happy with Hindi daily Sunstar for publishing match-fixing allegations against India's limited overs captain.
A nine-page legal notice sent by them to Sunstar read:
"The said video contains footage of an absolute dubious sting operation of the aforementioned Mr (Sunil) Dev, which in the present circumstances is nothing but a false propaganda initiated by you to defame my client. In fact, the so-called Indian cricket official (Sunil Dev) who you have credited to be the source of information has strongly denied the incident."
The damages are being claimed on account of defamation, trauma and mental agony, a DNA report said.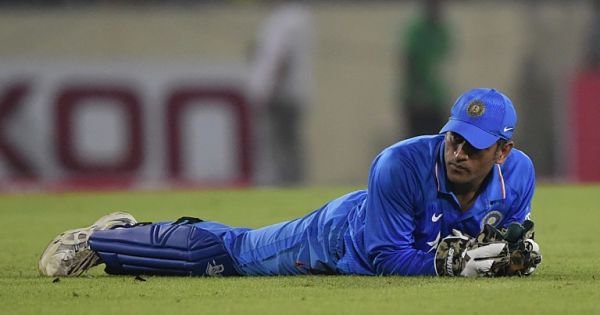 Sunstar apparently conducted a video sting operation on former India team manager Sunil Dev, who alleged that Dhoni had purposely chosen to bat on what was clearly a bowl-first wicket at Old Trafford in Manchester during India's fourth Test on the tour to England in 2014. India lost that Test by an innings and 54 runs.
Dev was also quoted as saying that he had reported the incident to then BCCI chief N Srinivasan, but the board had taken no action after the formal complaint was made.
The Sunstar report has since been rubbished by cricket experts, their biggest argument being that England captain Alastair Cook had said he would have chosen to bat first as well — if he had won the toss.
Feature image source: AFP