With France heading for disappointment, Dimitri Payet unleashed a sensational goal to rescue the European Championship hosts who claimed a 2-1 win over Romania in an emotional opening match.
In a packed Stade de France surrounded by thousands of police guarding against a repeat of the Novermber 13 attacks on Paris, coach Didier Deschamps said a nation's expectations had weighed heavily.
"The players felt it and that imposes obligations. Psychologically it was not easy to manage but we were rewarded" with the win, he said.
Germany, Spain, Italy, England and other rivals for the European title cannot have failed to notice France's frailties in defence and Payet's inspirational performance.
After a nervous start against a Romanian team with nothing to lose, the 29-year-old Payet, who only broke into the France team this year, provided the cross for Olivier Giroud to head France into the lead in the 57th minute.
Romania had defended stubbornly. Bogdan Stancu equalised from the penalty spot after a clumsy foul from Patrice Evra on Nicolae Stanciu.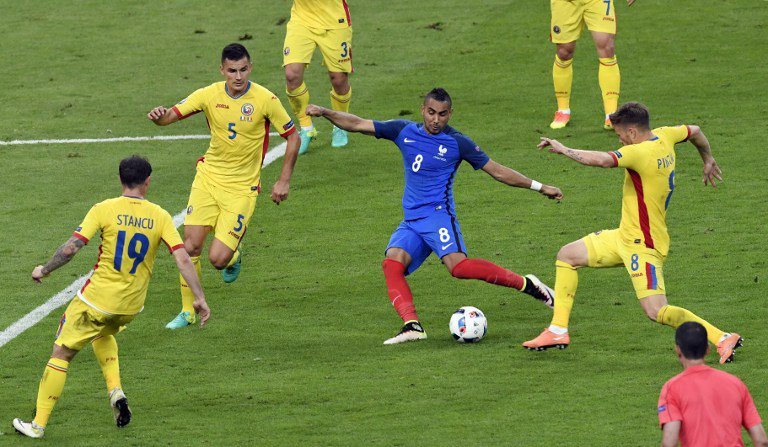 Payet then had to step in with a bending 25 metre strike in the 89th minute that brought tears even to the scorer as he left the field.
"It was a lot of stress, a lot of pressure, if someone had told me it would have gone like that I don't think I would have believed them," said Payet.
"It was that emotion that came out in the goal," added the 29-yeear-old who has had a stunning season with West Ham United in the English Premier League.
Feature image source: AFP