Since the government introduced its move to demonetise Rs 500 and Rs 1000 notes, e-finance companies offering digital wallets are witnessing a sharp increase in the number of customers.
In order to encourage people to switch to cashless transactions, they are now coming up with various incentives. And the recent being offering free cash transfers from e-wallets to banks.
All customers and registered merchants will now be able to transfer cash from their Paytm wallets to their bank accounts at a 0 % fee. The offer will be valid till 31st December, 2016.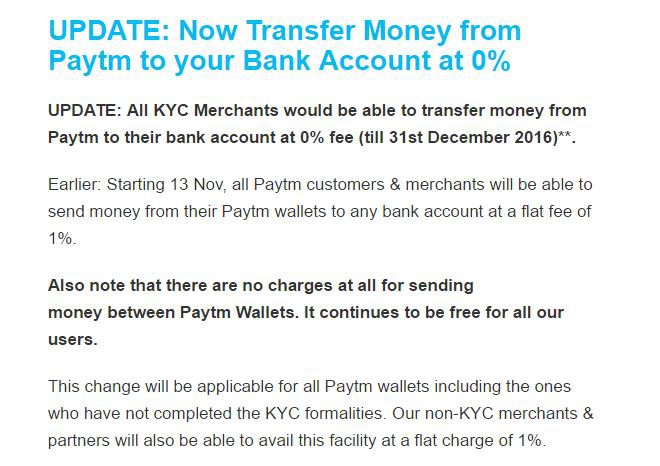 The move comes few days after Paytm said that will charge 1 percent fee for all such transactions. Earlier, MobiKwik, another such organisation, on Monday had announced that it will allow free cash transfer from its wallets to banks free of cost. 
With the country is facing an acute cash crush following the move to demonetise old Rs 500 and Rs 1000 notes, the finance ministry has been appealing to people to switch to plastic money and e-payments.