After the recent controversy over BJP leader Giriraj Singh's racist comment about Congress President Sonia Gandhi, activists have called on political parties for penalising sexist politicians.
Singh, who is Minister of State for Micro, Small and Medium Enterprises, in a direct attack on Italian-born Congress leader and wife of late Prime Minister Rajiv Gandhi, on April 1 had said, "If Rajiv Gandhi had married a Nigerian lady, someone not white-skinned, would the Congress have accepted her as its leader?"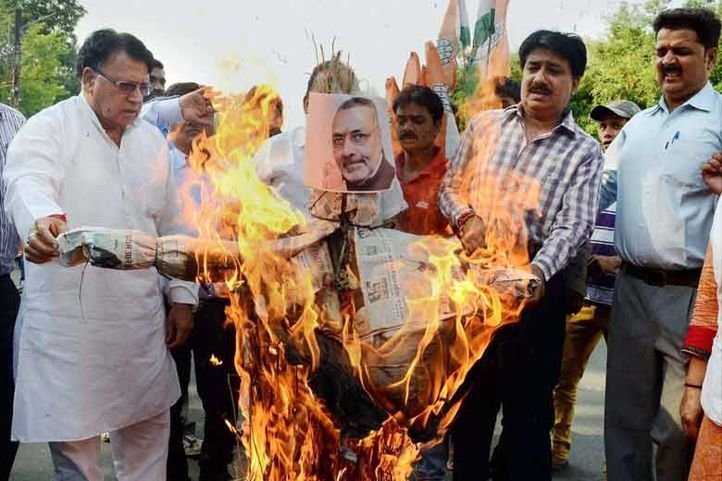 Quoting Kavita Krishnan, secretary of the All India Progressive Women's Association, the report said, "political parties should have a basic code of conduct which can subscribe some kind of penalty."
"These kinds of derogatory remarks are being made every day. The politician apologizes and then the matter is forgotten. It's unconstitutional and promotes values which are destructive to the lives of women and girls," Krishnan said.
The concerns of the activists spring from a failure of politicians getting any punishment over their sexist and racist comments – a trend not so uncommon among Indian politicians.
Recently, Goa Chief Minister, Laxmikant Parsekar was under fire when local media reported him telling striking nurses not to protest in the sun as it would make them darker and ruin their marriage prospects. Though Parsekar denied the comment, he faced a huge storm of protest and outrage from all over India.