Yesterday evening, a group of masked men and women entered the JNU campus and brutally attacked the students. 34 people including students, faculty members and JNUSU President Aishe Ghosh had to be admitted in AIIMS with serious injuries.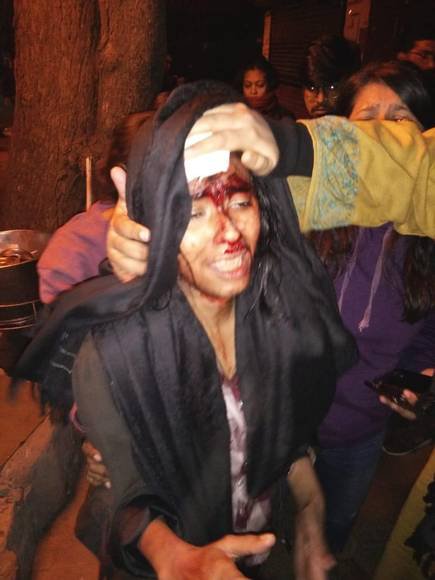 While the identity of the attackers officially remains unknown, Scroll has reported the tracing of  WhatsApp messages planning the JNU attack to the ABVP activists. 
This has caused a huge uproar on Twitter leading to #ABVP_TERRORISTS trending all across the country. 
The ABVP meanwhile has blamed the attack on leftist forces. 
All speculations aside, the biggest blame is being assigned to Delhi Police, who eyewitnesses say stood at the gates and did not intervene as students were being brutally assaulted. 
When students asked the cops about why they weren't doing anything, the Special Commissioner of Police said on the video: 'Humne toh nahi maara na?', which translates to 'But we didn't hit you.'
And it wasn't like the police didn't reach the campus on time. They were there the entire time. 
Moreover, videos on Twitter indicate that the cops let the attackers safely walkout after assaulting people inside the campus. ScoopWhoop could not independently verify the authenticity of these videos or claims. 
Mind you, even medical professionals who tried to reach the campus to help those injured were assaulted by the mob. 
So why didn't the police stop the attackers, irrespective of their political leanings? This time, the nation really wants to know. 
Even activists like Yogendra Yadav, a JNU alumnus was manhandled by the attackers upon reaching the college, as the cops allegedly looked!
He has also claimed that the cops dragged him out while he was speaking to the teachers. 
In the midst of all this, the Indian Express has reported that a Delhi police internal report has revealed cops firing 3 bullets during the violence inside the Jamia Millia Islamia campus, despite having denied it.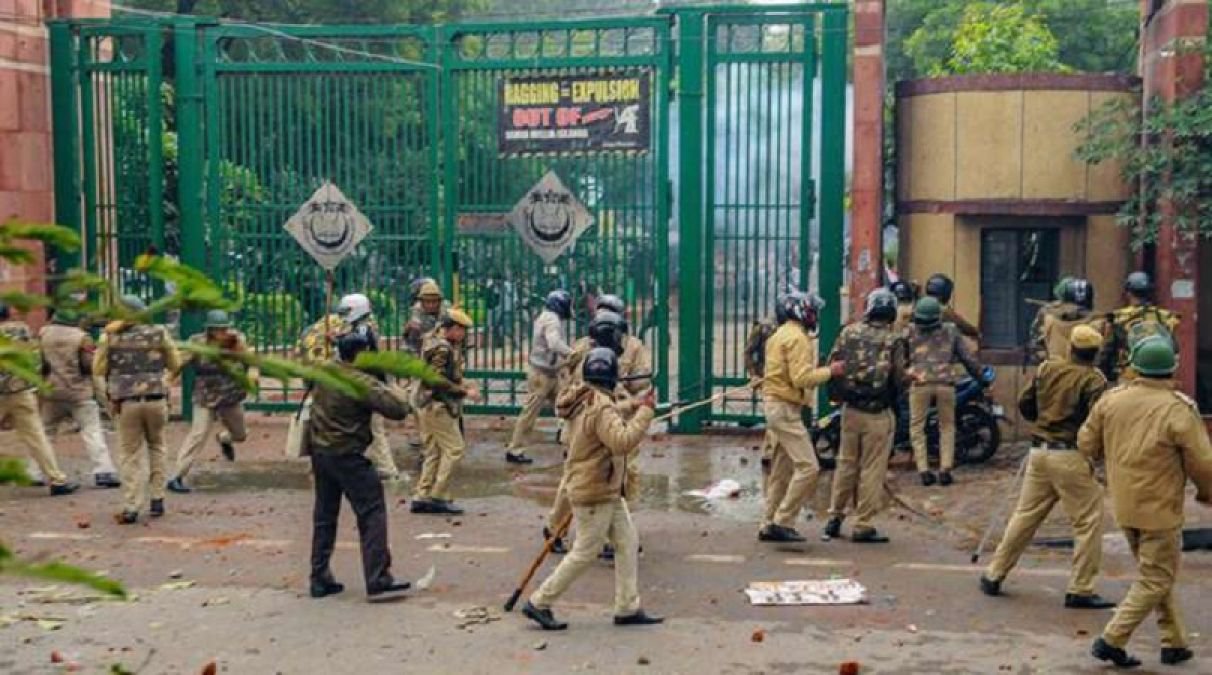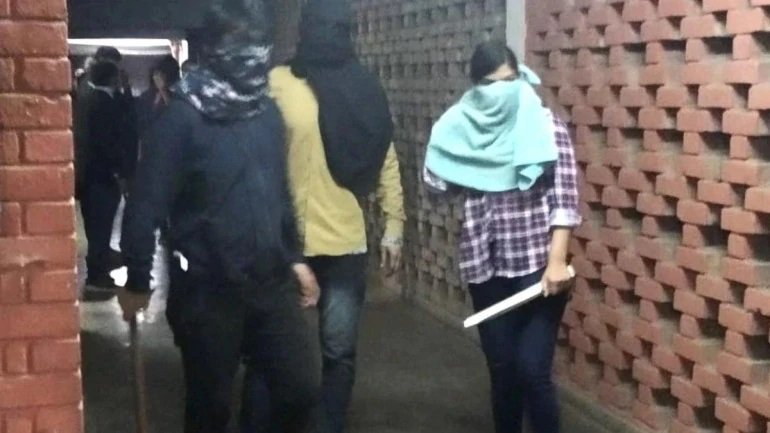 The police are servants of the public. We pay them to uphold the law and protect us. If they aren't going to do that, what hope do we have?