Declared as a global health emergency by WHO, the Coronavirus outbreak has claimed around 1800 lives in China. The epicenter of the virus is a Chinese city, Wuhan, from where it has spread to almost 25 countries.
Recently, an excerpt from the novel, The Eyes of Darkness by Dean Koontz, started doing rounds on social media and suggested that the author predicted this kind of virus in China, 40 years ago.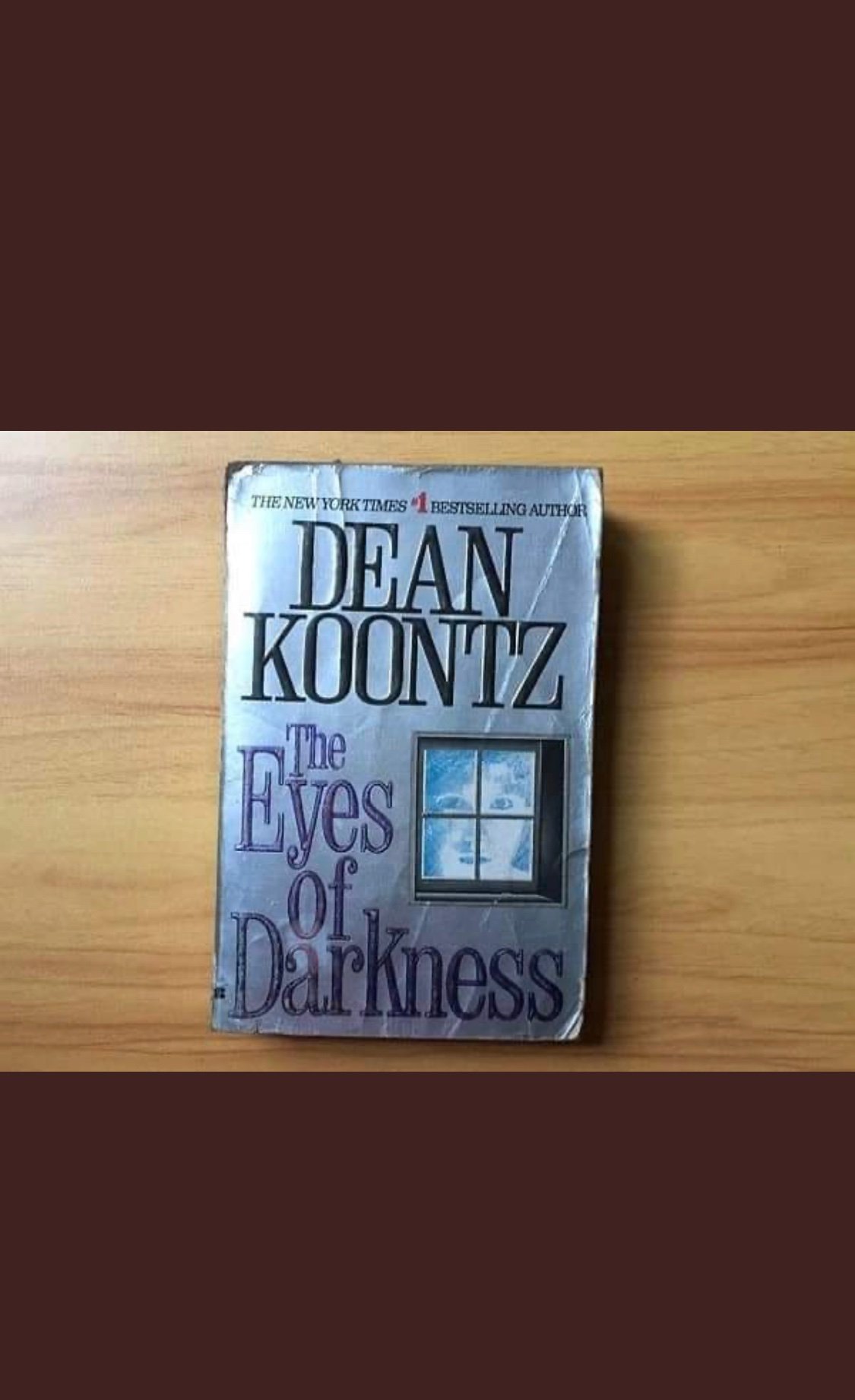 A Twitter user brought this to the notice of everyone on social media. He posted the cover of a book and shared an excerpt from it that mentions the virus Wuhan-400 in it.
The excerpt calls Wuhan-400, the perfect weapon. The one that affects only human beings. Further, it reads:
The Chinese could use Wuhan-400 to wipe out a city and a country, and then there wouldn't be any need for them to conduct a tricky and an expensive decontamination before they moved in and took over the conquered territory.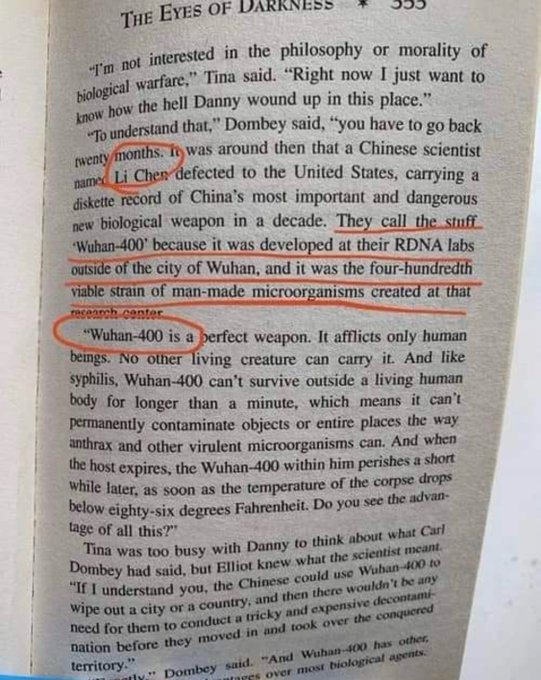 A few fake images from the book are also being circulated on social media. We downloaded the PDF of the book to verify the excerpt and it's just impossible to not think about the similarities.
Netizens were also shocked to see this reference to Wuhan virus in the book and the eerie similarities it has with the Coronavirus.
While there is no evidence of the Coronavirus being a biological weapon and we do not know the context in which these lines were written, the only way to learn the truth is by reading the aforementioned book.
The spread of the Coronavirus is tragic and who knows if the book can give us some insights into it.