A family in Bengaluru was harassed and forced to stand up for the national anthem inside a movie hall on Wednesday, October 23.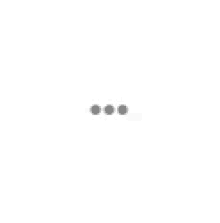 Among the group, who bullied the family, were Kannada actors BV Aishwarya and Arun Gowda. 
Gowda apparently called them "Pakistani terrorists" for not being able to stand while the national played inside the theater. 
Watch the video here. 
Apparently, BV Aishwarya also posted the video on her Facebook page but deleted it later. By then, her post was already shared by a lot of users.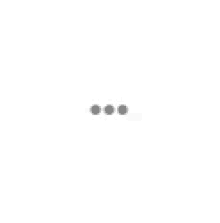 Of course, Twitter users engaged in a fierce debate about the whole issue, which went viral due to the video that was shot inside the theater.  
Who so ever in this video abusing n shouting should be identified n shamed. These worms are the real enemy of the nation. Look at the arrogance they show. Scoundrels.

— harmony1960 (@harmony1960) October 29, 2019
😏Would suggest these 'ECCENTRIC IDIOTS' to fight For & Support the FARMERS/FARMING COMMUNITY,for their rights & due acknowledgement,for the SAME, in our country.That would establish their patriotism.130Cr+, people in our country know Who Soldiers are&what National Anthem means🤔 pic.twitter.com/0C5YxGs9Am

— Paapazaan (@paapazaan) October 28, 2019
This threatening MF will be the first to leave the country if he gets a US visa.

— Adam (@CMishkee) October 28, 2019
We should boycott @INOXMovies if they keep playing National Anthem in theatres. We need to resist this corporate politico nexus to discriminate Indians.

— Krishnam | Optimistic about Inclusive India (@KrishnamHQ) October 28, 2019
These goons should be in jail rather than bullying people. Where were the hall ushers and security? Hope someone filed an FIR against these hooligans.

— Mediarama (@Mediarama2) October 28, 2019
Why people are so much obsessed about nationalism? If not standing of a national anthem does gives one a certificate of Pakistani where were these goons before why suddenly there is so much of patriotism now. And they act as if those goons had paid for their seats. Ridiculous🌚

— Yenchi_saav (@ChuteMi69) October 29, 2019
But i dont understand what is the problem in standing for national anthem cant we just respect our national anthem

— VIKAS MISHRA (@vikasojas) October 29, 2019
I would like to stand up for national anthem, But this is irrational, to force to play national anthem in theatres, and make people to stand. The order should be withdrawn.

— B.N. SWAMY ಬಿ. ಎನ್. ಸ್ವಾಮಿ (@gbnswamy) October 28, 2019
Why are these goons not fighting in border and fighting here

— Gautam aka Gomsy (@adingoyyala) October 28, 2019
Now the nationalists r goons #no wonder when a urban naxlite see a nationalist , he feels threatened #spineless urban naxlite

— Vandy Agnihotri (@v87066123) October 28, 2019
Despite the Supreme Court passing a clear order, people have been confused for a long time and the same dilemma led to this incident taking place in Bengaluru. 
No complaint has been lodged against the group so far.