A family in Bengaluru was harassed and forced to stand up for the national anthem inside a movie hall on Wednesday, October 23.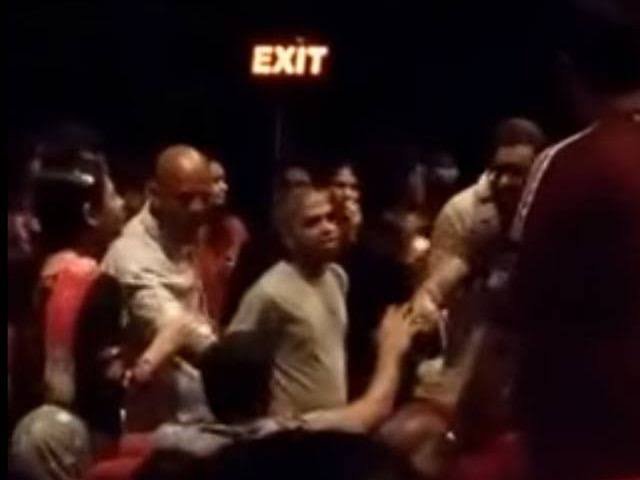 Among the group, who bullied the family, were Kannada actors BV Aishwarya and Arun Gowda. 
Watch the video here. 
Apparently, BV Aishwarya also posted the video on her Facebook page but deleted it later. By then, her post was already shared by a lot of users.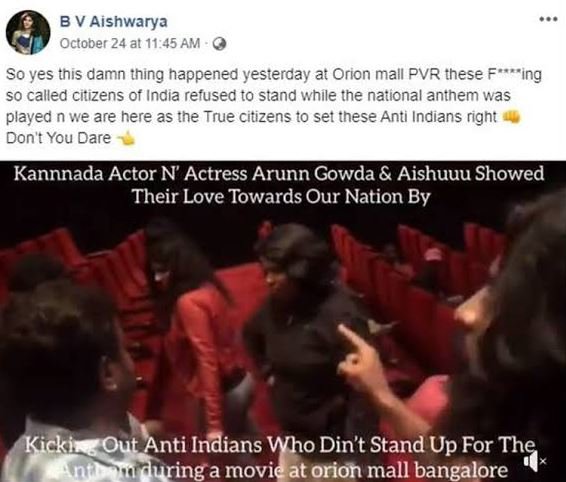 Of course, Twitter users engaged in a fierce debate about the whole issue, which went viral due to the video that was shot inside the theater.  
Despite the Supreme Court passing a clear order, people have been confused for a long time and the same dilemma led to this incident taking place in Bengaluru.