Not a very long time ago, Pepsi was all about encouraging the youth to go out and do their thing; to be a rebel but now it seems they starting to… ever so slightly… lean towards the establishment.
Take for instance, their latest ad campaign… that goes with the tagline Pepsi Thi, Pi Gaya . It starts off with a visual of students protesting against the college administration. The leader of the protest — which in nature seems to be very similar to the real-life episode of the FTII controversy — tells newspaper reporters that until the administration listens to their demands, they will continue their four-day old hunger strike.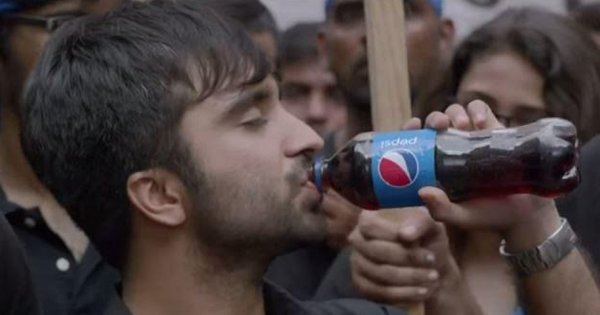 Now, while the leader of the protest is making his point animatedly, the camera focuses on another student in the background. This chap spies a Pepsi bottle in one of the haversacks and can't resist the urge to take a sip. So much so that he forgets that there are TV cameras all around. As he is sipping on Pepsi, the cameras capture him in the act and that is that for the protest.
Of course, someone thought it would be fun to ridicule the youth and their fickleness but that goes against everything they have stood for. The Cola giant targets the younger demographic with all its products but this time round, they might have got it horribly wrong and as some say it was in very bad taste.
After this article came out, Pepsi Co India contacted us with the following statement, clarifying their stance:
"At PepsiCo we take great care to ensure that our campaigns do not hurt viewer sensibilities. We would like to bring to your notice that the latest Pepsi TVC has no correlation whatsoever with the ongoing protest by the students of FTII and in fact, viewers are sure to have noticed, that in the TVC's fictitious situation, the placards are clearly opposing a fee hike in a college. The new 'Pepsi thi, pi gaya' campaign simply highlights the great taste of Pepsi through the eyes of its consumers."
Duly noted, Pepsi!