The Delhi government has issued an advisory stating that Per Vaginal (PV) examination, also known as 'two-finger test', for rape survivors can be conducted with the victim's consent.
The advisory, circulated to all Delhi government hospitals, is based on a 14 page document put together by an expert panel. It states doctors cannot operate under a complete ban on this test, as that would not only be detrimental to the victims' health but may also lead to injustice.
The PV test is an extremely invasive procedure. It involves inserting one to two fingers in the vagina for assessment of internal injuries. It can be used to judge if there was any use of force, note any discharge, and gather samples for testing.
Many activists have demanded that the test be banned, citing instances where it has been used to test the habituation of a woman to sexual intercourse.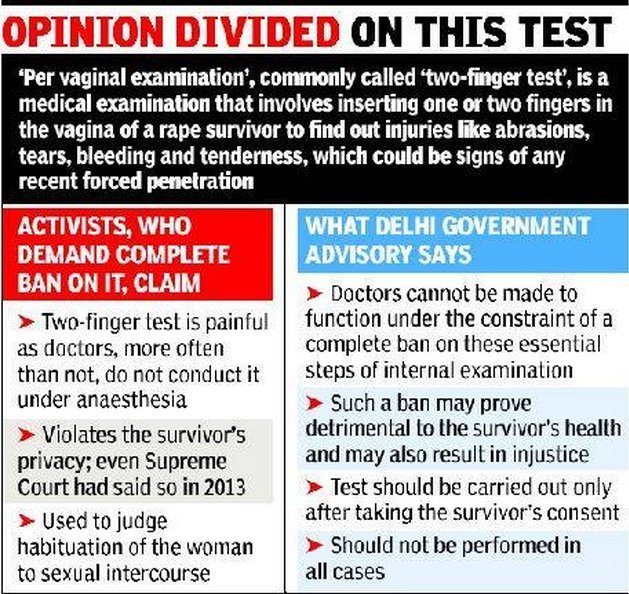 The Supreme Court in May 2013 had held that the test violates a survivor's right to privacy and had asked the government to provide better medical procedures to confirm sexual assault.
The Times of India quoted child rights activist, Raaj Mangal Prasad as saying, " It is an established fact that finger test is irrelevant to sexual violence trials and it does not serve any purpose except humiliating and violating the victim's right to privacy. PV test on a rape survivor is a second assault on an already traumatized victim. It must be banned."
Also quoted by TOI was professor and head of forensic medicine and toxicology at AIIMS, Dr Sudhir Gupta, who said, " Doctors using two-finger test to diagnose the survivor's sexual experience and judging the victim's moral character is disastrous for trial."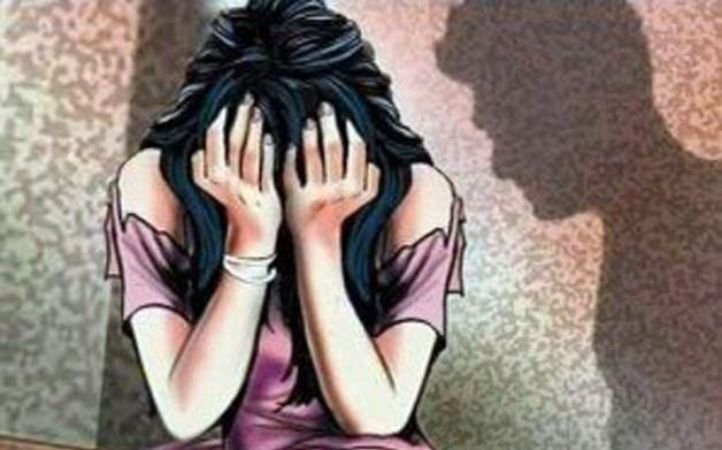 The government health department stated that the advisory was issued only to clarify the governments' stance on the issue. " The issue about banning the test came up recently in an RTI appeal filed by NGO Pratidhi before the Central Information Commission," said a senior official.
The official said PV examination is done to evaluate the condition of external and internal genital organs to find signs of recent forced penetration. "In the advisory, it has been made clear that the decision to subject herself to examination is the survivor's. Also, we have suggested that the survivor must be counselled and made aware of the importance of thorough medical examination," the official added.
However, NGOs claim the test is used recklessly in government institutions. " There have been instances where child rape survivors have been subjected to the test without anesthesia. One such survivor told me the insertion of finger during the test feels the same as in the case of rape," said Yogesh Kumar, programme coordinator, Association for Development.
Back and Forth
After evident backlash from various organisations and individuals, the Aam Aadmi Party government rescinded its advisory notice. It also stated that action would be taken against the officer who issued it.
Delhi Govt to withdraw its circular for two-finger test on rape victims, action to be taken against the officer who issued it.

— ANI (@ANI_news) June 8, 2015
Feature image source: vancouverdesi.com