The international court's decision in favour of India, delivering a stay on Jadhav's execution until the final verdict is announced, angered former military dictator and President of Pakistan Pervez Musharraf
 In an interview to ARY news, Musharraf said that Kulbhushan Jadhav is a bigger terrorist than Ajmal Kasab, one of the terrorists who carried out the 26/11 attack in Mumbai.
"Kasab was just a pawn but Jadhav was fueling terrorism and may have killed a number of people in sabotage activities," said Musharraf.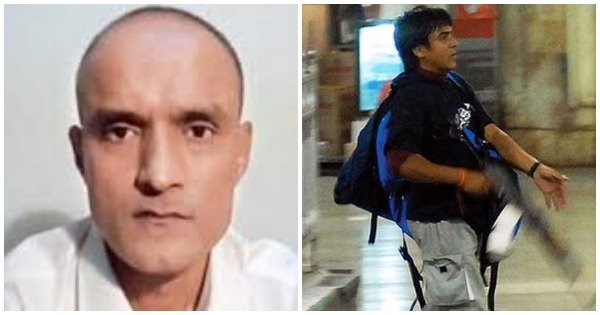 Musharraf also said that Pakistan shouldn't have appeared at the International Court of Justice (ICJ) since the case links to the nations's security.
 "None has the right to dictate us about our security," Musharraf added, reports The Times of India.
Pakistan's military court had declared death sentence to former Indian Navy officer Kulbhushan Jadhav but ICJ recently stayed his execution stating that since the case comes under the court's jurisdiction, Pakistan is not liable to execute Jadhav until final verdict is given.
Jadhav was arrested from Balochistan province in March 2016 and was then sentenced to death on charges of spying.
India has always firmly asserted that Jadhav is a retired naval officer and was kidnapped from Iran where he was involved in various business projects.
Mohammed Ajmal Amir Kasab was responsible for the 26/11 attack in which 164 people were killed.
He was given a fair trial in the Bombay High Court as well as the Supreme Court of India which later awarded him a death sentence. Contrary to this, Jadhav was sentenced to death within a year.