In what appears to be a highly controversial utterance, former military dictator of Pakistan General Pervez Musharraf has said that the Pakistani Army 'caught India by throat' during the Kargil War in 1999.
In a public ceremony in Karachi on Sunday, May 17, to announce the All Pakistan Muslim League's plan of taking part in the local body election, Musharraf said , " India will always remember the battle of Kargil."
"There was a second line force, too, which caught India by throat and that was later given the status of Army," Musharraf said, addressing a ceremony of All Pakistan Muslim League (APML).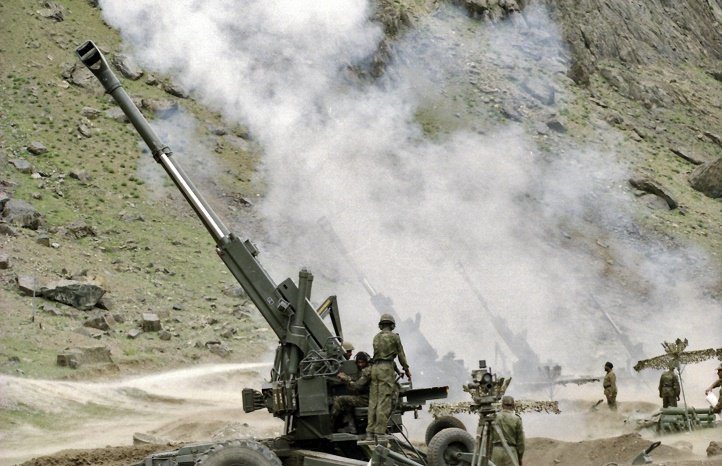 Known as the mastermind of the Kargil War of 1999, he described how second line forces like Northern Light Infantry, Scouts and Mujahiddin were deployed along the Line of Control (LoC) border who had caught India 'by throat'. These forces were later awarded and given the status equivalent of the army by his government. He also said that his forces entered India from five different routes of which India was unaware. He expressed his sadness for media's portrayal of Kargil war as a 'political defeat' despite it being a 'military victory'.
Such statements against India are not new from the former army chief of Pakistan. Last year in October, he had directly blamed India for ceasefire violations across the LoC, and had warned his neighbour to stop 'testing the patience and resolve' of Pakistan.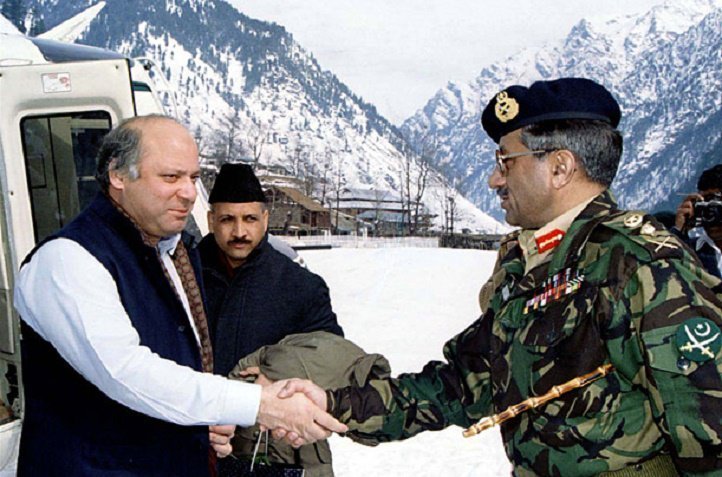 Musharraf, once in an interview in August 2014 to ARY news, accused Indian Prime Minister Narendra Modi of being anti-Muslim and anti-Pakistan. "We are a strong nation, we will see what he does, if he talks anti-Muslim or anti-Pakistan, we are also a nuclear power, we have a 20 crore population," were his threatening words against the Indian Prime Minister.
On the other hand, Nawaz Sharif who was the Prime Minister during the Kargil War, admitted in September 2007 that he had 'let down' his then Indian counterpart Atal Bihari Vajpayee. He also maintained that the then Pakistan Army chief Pervez Musharraf was behind the 1999 Pakistani aggression in Kargil without his knowledge which had damaged India – Pakistan relations.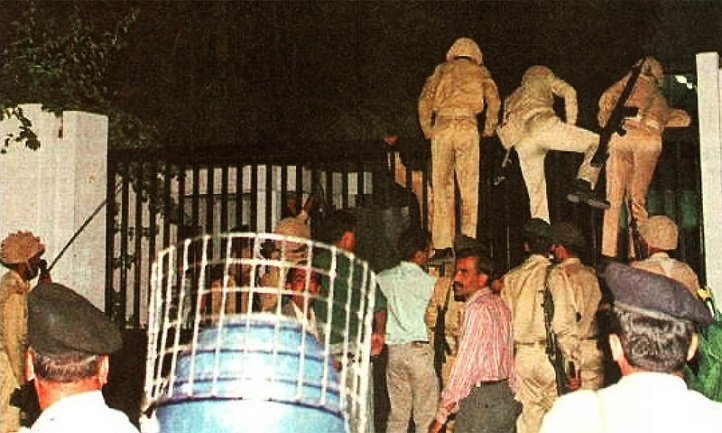 General Pervez Musharraf has been one of the most controversial figures of Pakistan. His long list of infamous operations in Pakistan itself include military coup to overthrowing the elected Nawaz Sharif government, imposition of emergency several times and his alleged involvement in the assassination of former Prime Minister of Pakistan, Benazir Bhutto. There were several assassination attempts on him as well. He thus had to go for a self-imposed exile in 2008 by seeking political asylum from the United Kingdom.