The Supreme Court on Friday sought response of six states, including Rajasthan, on a plea seeking a ban on cow vigilante groups in those states. A bench comprising Justices Dipak Misra and A M Khanwilkar issued notices to Rajasthan, Maharashtra, Gujarat, Jharkhand, Karnataka and Uttar Pradesh and asked them to file their reply within three weeks.
The bench has fixed the matter for hearing on May 3. During the brief hearing, the counsel appearing for the petitioner referred to the recent incident at Alwar in Rajasthan where a man was killed allegedly by a mob of cow vigilante group.
The counsel claimed that the ground-level situation in these states was worrisome as the cow vigilante groups were resorting to violence. Solicitor General Ranjit Kumar, appearing for the Centre, told the bench that formal notices were not issued to the states on the plea after which the apex court sought response from these six states.
The recent attack in Rajasthan's Alwar:
The Supreme Court had on October 21, last year agreed to examine the plea which sought action against cow vigilantes who were allegedly indulging in violence and committing atrocities against Dalits and minorities. Activist Tehseen S Poonawalla, in his plea, said violence committed by these 'Gau Raksha' groups have reached to such proportions that even Prime Minister Narendra Modi had declared them as people who are "destroying the society".
The plea also alleged that these groups were committing atrocities against Dalits and minorities in the name of protection of cows and other bovines and they needed to be "regulated and banned in the interest of social harmony, public morality and law and order in the country".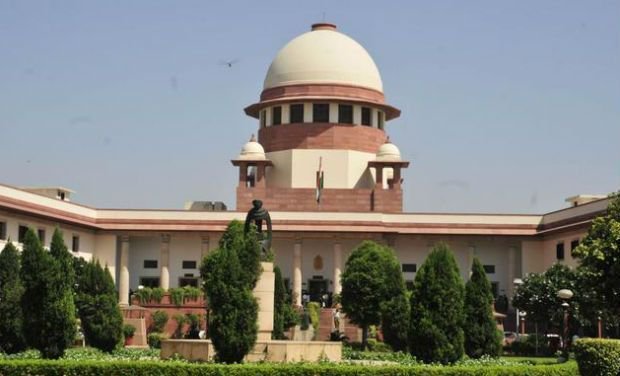 "The menace caused by the so-called cow protection groups is spreading fast to every nook and corner of the country and is creating disharmony among various communities and castes," the petition said. The plea sought to declare as "unconstitutional" section 12 of the Gujarat Animal Prevention Act, 1954, Section 13 of Maharashtra Animal Prevention Act, 1976, and Section 15 of Karnataka Prevention of Cow Slaughter and Cattle Preservation Act, 1964, which provide for protection of persons acting in good faith under the Act or rules.
"These laws and the protection granted therewith act as a catalyst to violence perpetrated by these vigilante groups," it said. Seeking action against the vigilantes, the petition said the atrocities committed by them were punishable under various provisions of IPC and under the Scheduled Caste and Scheduled Tribes (Prevention of atrocities) Act, 1989. 
(Feature image source: PTI)