After finding majority in both the Lok Sabha and Rajya Sabha, the Citizenship Amendment Bill 2019 is set to become a formal procedure according to the constitution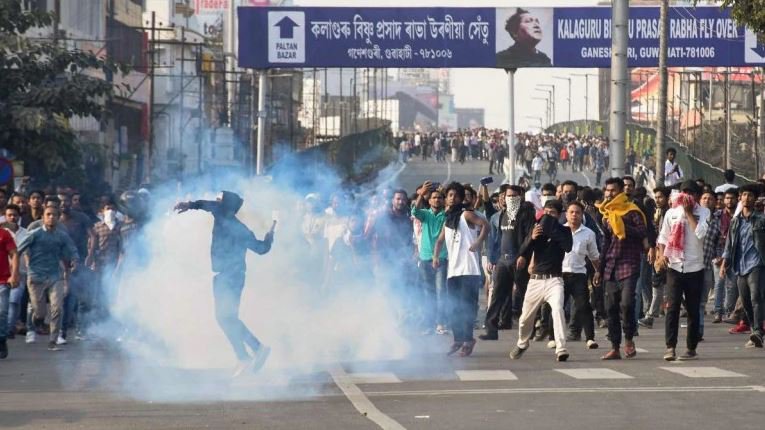 Here are some of the latest reactions from the demonstration held by people in the northeastern states. 
India leads the world in internet blackouts.

Right now, it's blocked in four different states: Kashmir, Assam, Tripura & Arunachal.

We all know what fascist governments do in the dark. Don't be a bystander; speak now & speak loudly.

— Arjun Sethi (@arjunsethi81) December 12, 2019
Assam is burning, like Kashmir. These modern Neros are fiddling while the country burns. Hanumanji had only set Lanka on fire. These modern Hanumanjis will set the whole of India on fire. 🔥🔥

— Markandey Katju (@mkatju) December 11, 2019
Violence erupted all across Assam as a result of the bill finding majority in the Rajya Sabha. 
The anger against the CAB move had been brewing over a week, affecting normal life and local businesses in Assam/Tripura.

On Tuesday, they snowballed into a spontaneous movement with local residents, including Sr Citizens, spilling on to the streets. https://t.co/W97Lf6jEE4

— Indur Chhugani (@IndurChhugani) December 11, 2019
My state, Assam is burning and the government doesn't care. Internet services to be cut down here for 24 hours. Who knows, what next? This is a critical situation and we have to stand United and avoiding violence is the only way. #CAB_नहीं_चलेगा pic.twitter.com/Zi7Skoht7n

— Pratiksha Dey (@dey_pratiksha) December 11, 2019
Violence all over Assam and North East because of CAB(Citizen Amendments Bill) because of this all students are on the,, not giving their exam,, market are close normal life are just stopped for 4 days ago. pic.twitter.com/JWJDNbOkBf

— Raju Basu. (@RajuBasu18) December 11, 2019