Despite what looks like the entire Indian Twitter contingent giving Piers Morgan a piece of their minds for saying this, he doesn't seem to be in a mood to back down. His Tweet brought forth the tides, and everyone from Chetan Bhagat to Suhel Seth had something to say. That hasn't seen Piers scurrying away to hide though, and he's been pretty active in putting up more thoughts about the same. 
Here's his latest Tweet.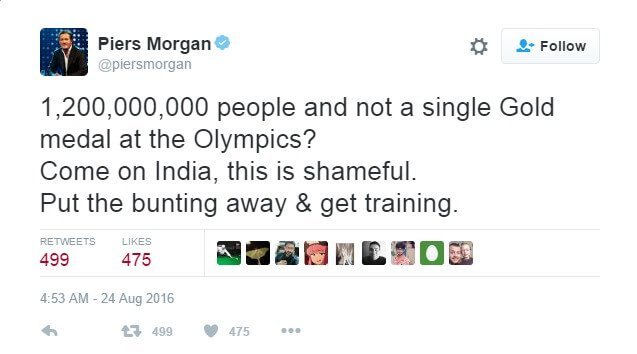 Regardless of such a massive number of people explaining to him that the population has nothing to do with success in sports, he's sticking to his guns. Here's what he had to say to Chetan Bhagat.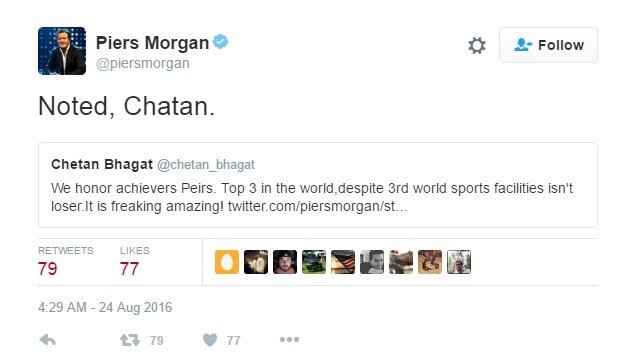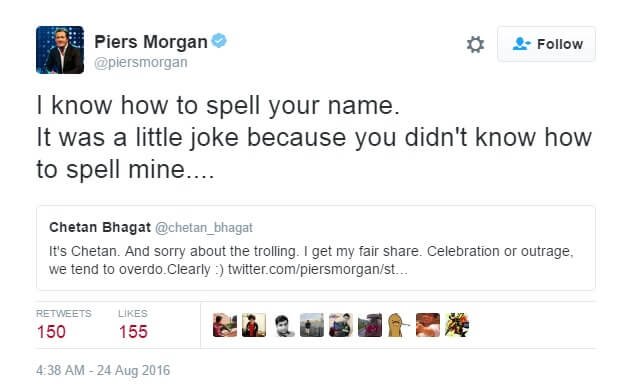 Suhel Seth also joined the fracas, and promptly got trolled himself.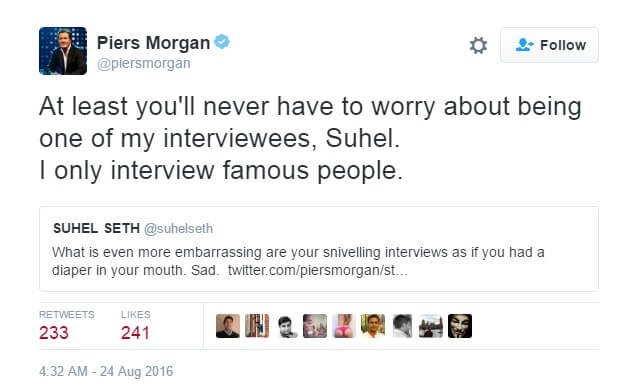 There were also a few others to offer their own thoughts.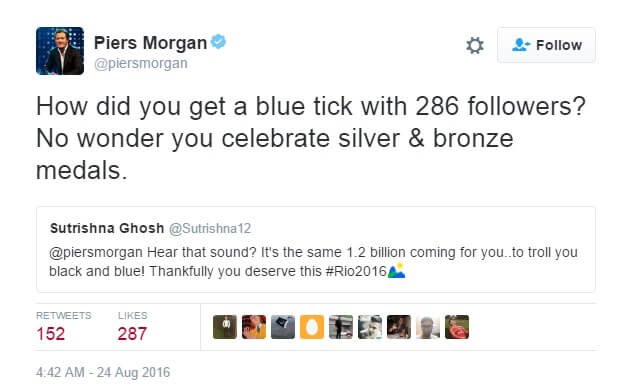 This whole thing has turned into so much more than what we imagined!