(Any opinions expressed here are those of the author and not necessarily of ScoopWhoop)
Rating: ***
Cast: Amitabh Bachchan, Deepika Padukone, Irrfan Khan, Moushumi Chatterjee
Director: Shoojit Sircar
Shoojit Sircar's Bachchan-Padukone-Khan starrer Piku is not a 'must watch'. It is more of a 'must happen', for Bollywood, at least. Set in Delhi's Bengali hub CR Park and her big sister, Kolkata, the film tells a story of a 70-year-old man and his daily struggle with his bowel.
Piku starts with an uncharacteristic amount of absurd aggression. Not violence, aggression. Piku (Deepika) and her father, Bhashkor Banerjee (Amitabh) start the film with an argument about his inability to do his morning business. You would expect the setting to change, but from that argument, to one with her cab driver, to one at work, to one over lunch with her unstoppable dad, Piku is a lean mean argument machine.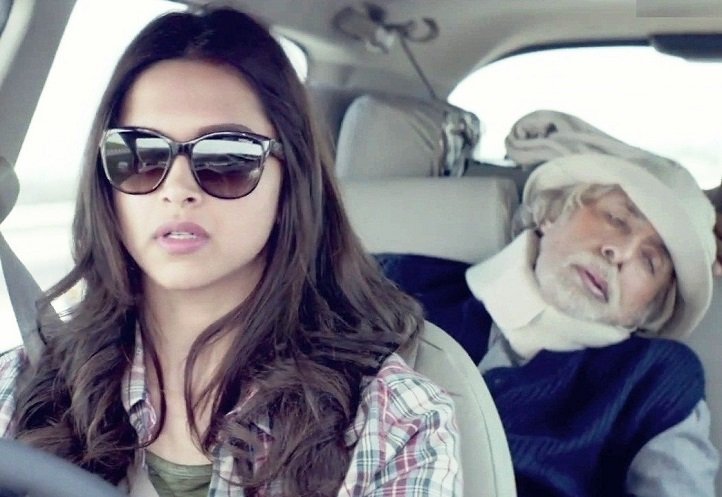 (Spoiler alert)
Frankly, the character sketches in this one are brilliant. Bhashkor dadu is not the typical 'crazy-old-man' one would expect. He's one up on that. An old, (possibly dying) man, he has one thing he's draining Piku of — energy. And he employs all of it in obsessing over his health, and ensuring his daughter doesn't marry. Yeah, you read that right.
In fact, Bhashkor believes only "low IQ people" marry, and he doesn't spare his own dead wife while explaining this logic. On the upside, he's pro-working women, has lopsided but progressive views, and is, quite frankly, nauseatingly entertaining. (Not the SRK variety)
Piku is not perfect either. In fact, she believes she's a lot worse than her father. Her sudden disengagement with work and her obvious lack of preoccupation with almost everything but her father, suggests she might be right in that assessment. Deepika's acting cannot be faulted. Her Bengali accent though, is a different story.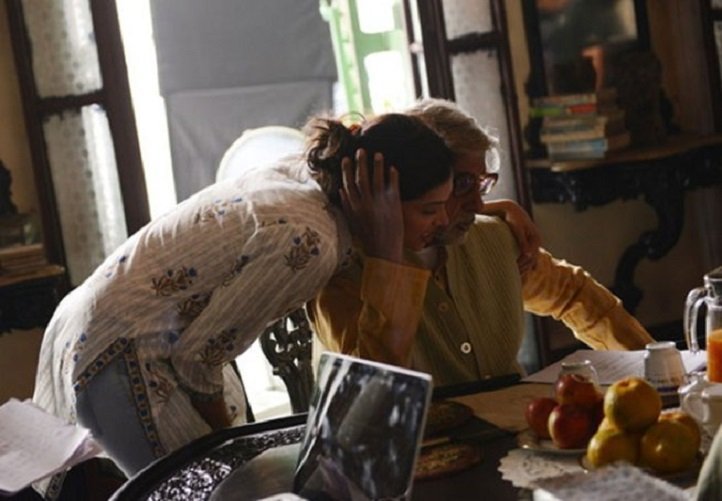 The relationships are well-defined. Be it Piku's mashi (Moushomi Chatterjee), or her colleague, Syed, they all have a part to play in the lead pair's (Read: Amitabh-Deepika) utterly dysfunctional life. So much so, that the father-daughter bond might make a good case for Sigmund Freud's 'Electra Complex' — the female variant of Oedipal Complex.
In contrast, Rana Chaudhary (Irrfan Khan), who is the third wheel to this equation, has an overbearing mother to deal with as well. Culturally worlds apart, Piku and Rana have one thing binding them — mutual understanding.
However, theirs is not a love story. It may develop into one, but it seems just a bond between kindred spirits.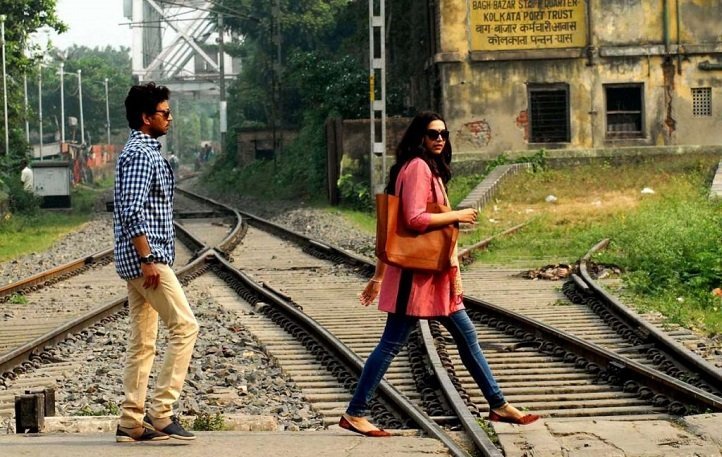 The one major loophole with the film Piku (robbing it of half a star) is just how slow it gets in the middle. Almost self-reflexively though, Rana says, " Aise chalte rahenge toh Kolkata do din mein nahin pahuchenge. " At this point, you might catch yourself shouting, "Exactly!" at the screen.
All said and done, don't watch this film if you're looking for a 'story'. Piku is a non-plot-based film and stands solely on its characters. While that might not make it the most entertaining film to watch, it sure drives the point home: If you are watching a story about irritating people, you are bound to get irritated.
Surprisingly though, chances are, you will still like it.