Pizza Hut Africa, owned by Yum! Brands, has set a Guinness World Record for the highest altitude pizza delivery on land.
The pizza chain shared a 'pepperoni pizza with extra cheese' at 5,897 m (19,341 ft), reports Guinness World Record's official website.
This feat marked Pizza Hut's expansion to its 100th country, Tanzania, reports CNN Money.
The hike to the top of Mount Kilimanjaro started on May 5 and the delivery happened three days later, on May 8.
Wait! Three days?…Won't the pizza get spoilt?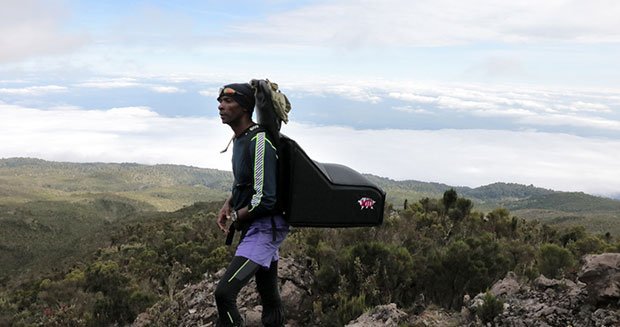 Apparently, Pizza Hut designed a special insulated pizza box backpack to ensure that delivering a pizza at such a high altitude and for so long will not spoil it. 
The company reportedly hired a team of five experienced guides who initially carried the pizza to the base camp at the elevation of 16,000 feet, reports NDTV. 
They were then joined by the Pizza Hut Africa General Manager and a few other colleagues to finish the climb.
This video will explain it all:
The next time Pizza Hut informs you that they cannot deliver to your locality, you know what to say.
(Feature image source: http://www.guinnessworldrecords.com/)