On December 29, Vishwa Hindu Parishad and Bajrang Dal activists vandalized movie theatres that were screening the Aamir Khan starrer, PK, in Delhi, Hyderabad and Bhopal. These right-wing groups believe that the movie is offensive to the religious sentiments of Hindus, and in protest, they burnt posters, halted screenings of the movie and smashed windows at major movie halls across these cities.
"The movie hurts the sentiments of Hindus, it should be banned immediately," Hindu Sena national president Vishnu Gupta told IANS (as read on IBN Live ) . The groups are also demanding the removal of the censor board chairperson.
It started with the very first PK poster, featuring a very naked Aamir Khan and, his friend, the transistor. Since then, Rajkumar Hirani's latest directorial venture has been embroiled in one controversy after another. The film that released on December 19 has grossed, approximately, Rs. 246 crore so far and seriously upset the VHP and Bajrang Dal.
The movie takes a hard-hitting look at gods, men and godmen in India. These Hindu outfits believe that the film is extremely provocative in nature and offensive to Hinduism. Several police complaints have been filed by these outfits, against the film and those associated with it, alleging that PK mocks Hindu gods.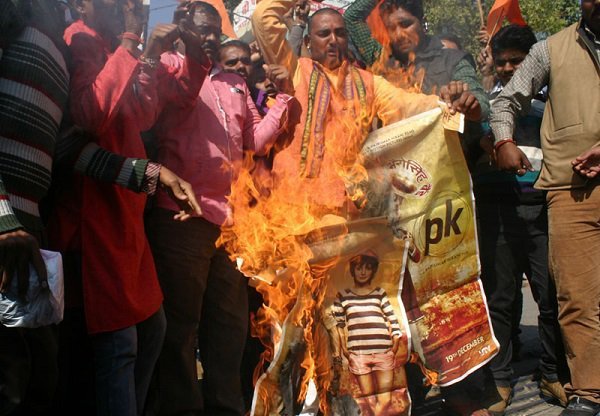 As protesters called for an immediate ban on PK or, at the very least, a deletion of all the scenes that hurt Hindu sentiments, a debate began.
Currently trending on Twitter, the #PKDebate seems far from any kind of resolution.
What's the big deal, some asked.
#PK all the way! I seriously don't understand all the fuss over it. Yes it does criticize organised religion. So? Stop crying #PKdebate

— Syed AbdulAziz Irfan (@SyedAIrfan) December 31, 2014
Some put forward what was, perhaps, the most relevant question.
Is everything allowed, then, in the name of freedom of expression, some wondered.
There has to be a cut-off somewhere between the freedom of expression and a graphically ridiculing a Faith #PKdebate

— Jayesh #HDL (@jayeshdewana12) December 31, 2014
While others were firmly against the film and all that it stood for.
Religion, in India, has always been a sensitive issue. Remember the 2012 film, Oh My God? It faced a similar backlash from activists who accused the film of defaming Hindu gods. Now, with this PK controversy, it seems that 'tread carefully, tread lightly' seems to be the only way to go, when discussing religion.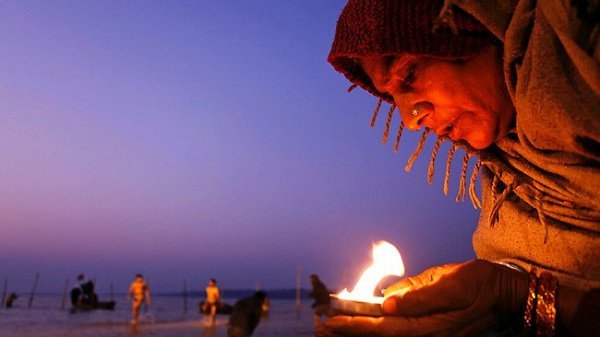 Following the outbreak of protests and vandalism, Hirani has issued a statement, clarifying his intentions and appealing for peace.
"It is a film which brings to fore the thought that all humans who inhabit this planet are the same. In fact, I have the highest respect for the concept of advait or oneness of all humans, which is central to Indian culture, thought, and religion. It saddens me to think that a film that upholds this great Hindu principle is accused of being disrespectful to Hinduism, " he said in a statement.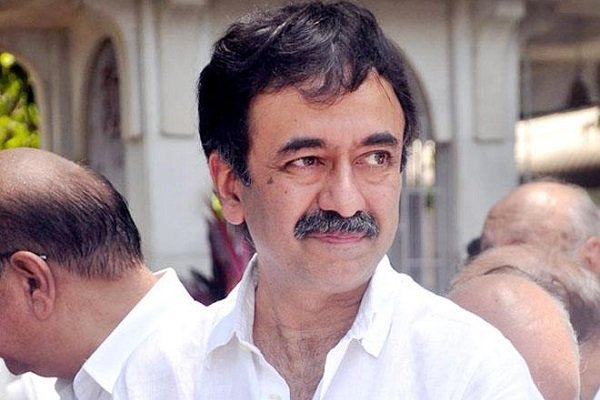 Are we making too big a deal out of this? It is, after all, just a different perspective.
PK addresses some real problems, plaguing Indian society today. It doesn't matter whether you #SupportPK or want to #BoycottPK, there's no denying that these issues need to be talked about.
Write in and tell us which side you're on.