Delhi University women are agitating again, this time over what they say is the unfair dismissal of a play from a competition by the Sahitya Kala Parishad, which is part of the cultural wing of the Delhi government. 
According a report in Hindustan Times, the play called 'Sahira ke Naam', staged by the students of Kamla Nehru College's theatre society 'Lakshya' for an annual theatre competition, was disqualified from the contest for using words like 'bra' and 'panty'.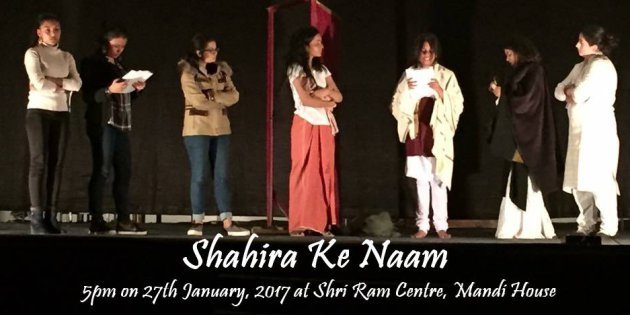 The play was staged for the annual drama competition called 'Mahavidyalaya Natya Samaroh', organised by Sahitya Kala Parishad and was based on life inside a girl's hostel. 
According to the report, the organisers objected to the use of words such as 'bra', 'panty' and other 'cuss words'. And not surprisingly, students of the Kamla Nehru College were enraged. 
In a post on Facebook, Monami Basu, the convener of 'Laksya', slammed those criticizing the use of the words in play, saying that if 'perverts' find words like underwear titillating then it was their problem and nobody else's. 
"Women's undergarments…seriously disgusting, we just have to pretend disgusting things like consensual sex, women's undergarments, mensuration, sexual desire don't exist. However we can continue mentally stripping a woman down to her undergarments and dehumanise and objectify women at will, that is all kosher, we can lace every sentence of our everyday speak with sexually violent content, yet we cannot show the everyday life of a woman and talk about her BRA PANTY on stage," she wrote.
Here's her complete post:
Organizers at the Kala Parishad have denied the allegations, claiming that the group will only lose marks for the use of insensitive language and cuss words, just like all the other groups who did the same. 
However, according to students who spoke with Hindustan Times, an announcement was made after the play, telling the students that their play had been disqualified. And specified that it was ONLY because of the use of words like 'bra' and 'panty', the use of which outside of the premises of a girls' college may not be okay. 
Feature Image Source: Reuters (Representational)