Prime Minister Narendra Modi on Friday said the government was ready to address the "grievances" of all sections of people in Jammu and Kashmir as per the Constitution, but made it clear that there cannot be any compromise with the nation's integrity and that PoK is also part of J&K. 
Modi, who chaired an all-party meeting on Kashmir attended by its ruling ally PDP and opposition parties, also termed cross-border terrorism supported by Pakistan as the root cause of turbulence in the valley. 
During the marathon four-hour-long meeting, which comes in the wake of continued unrest in Kashmir after the killing of Hizbul commander Burhan Wani on July 8, some opposition parties asked the government to take a few immediate confidence-building measures like putting an end to the use of pellet guns and relaxing AFSPA in some parts of the valley.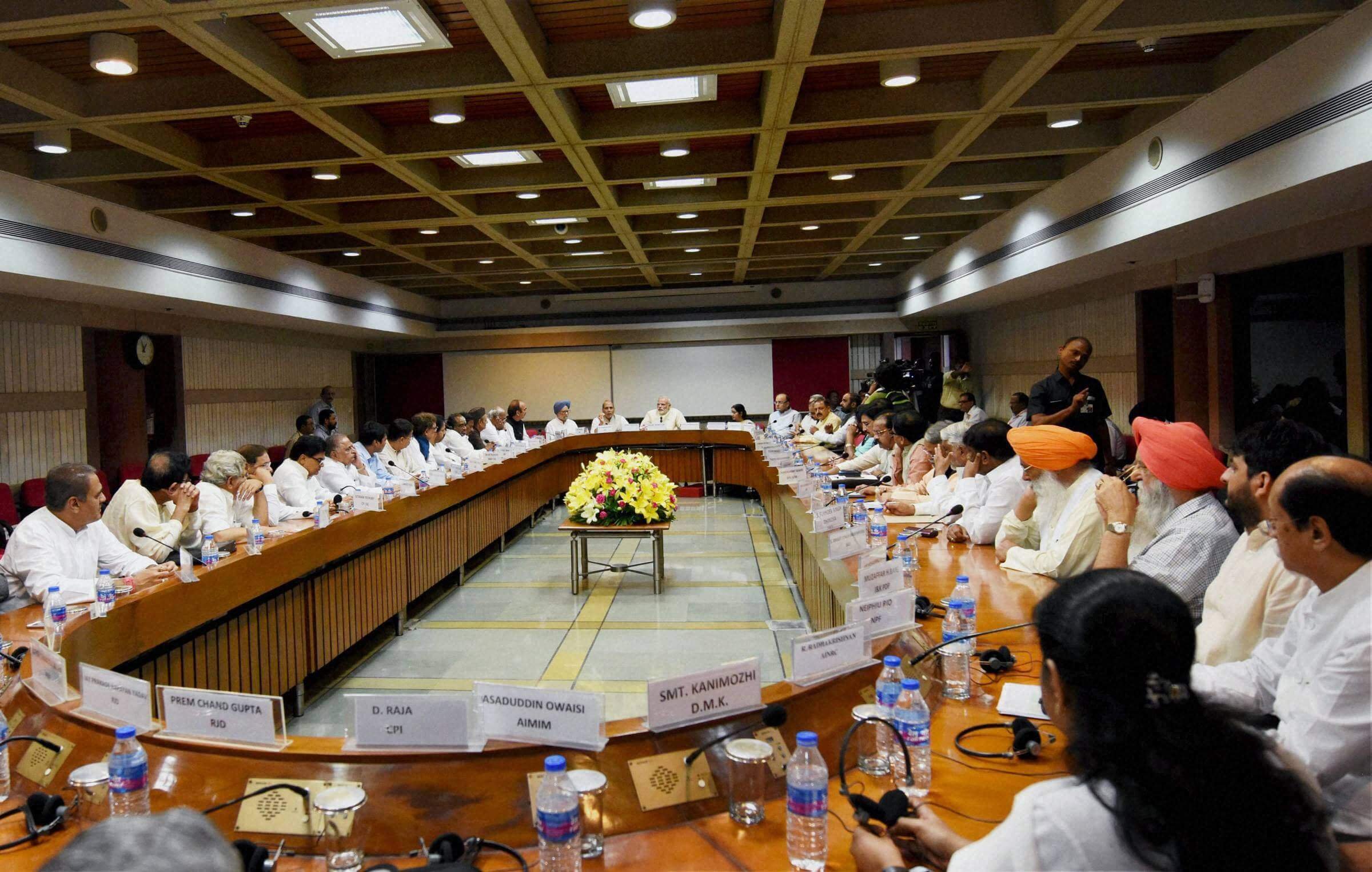 It was also suggested that an all-party delegation should visit Kashmir to assess the situation, but the government did not make any commitments regarding these demands. 
Asserting that the Centre was committed to finding a permanent and peaceful solution as per the basic principles of the Constitution, Modi said, "We all are committed to this national sentiment that there cannot be any compromise with the country's regional integrity." 
"We are ready to address the grievances of all sections under the Constitution," the Prime Minister said.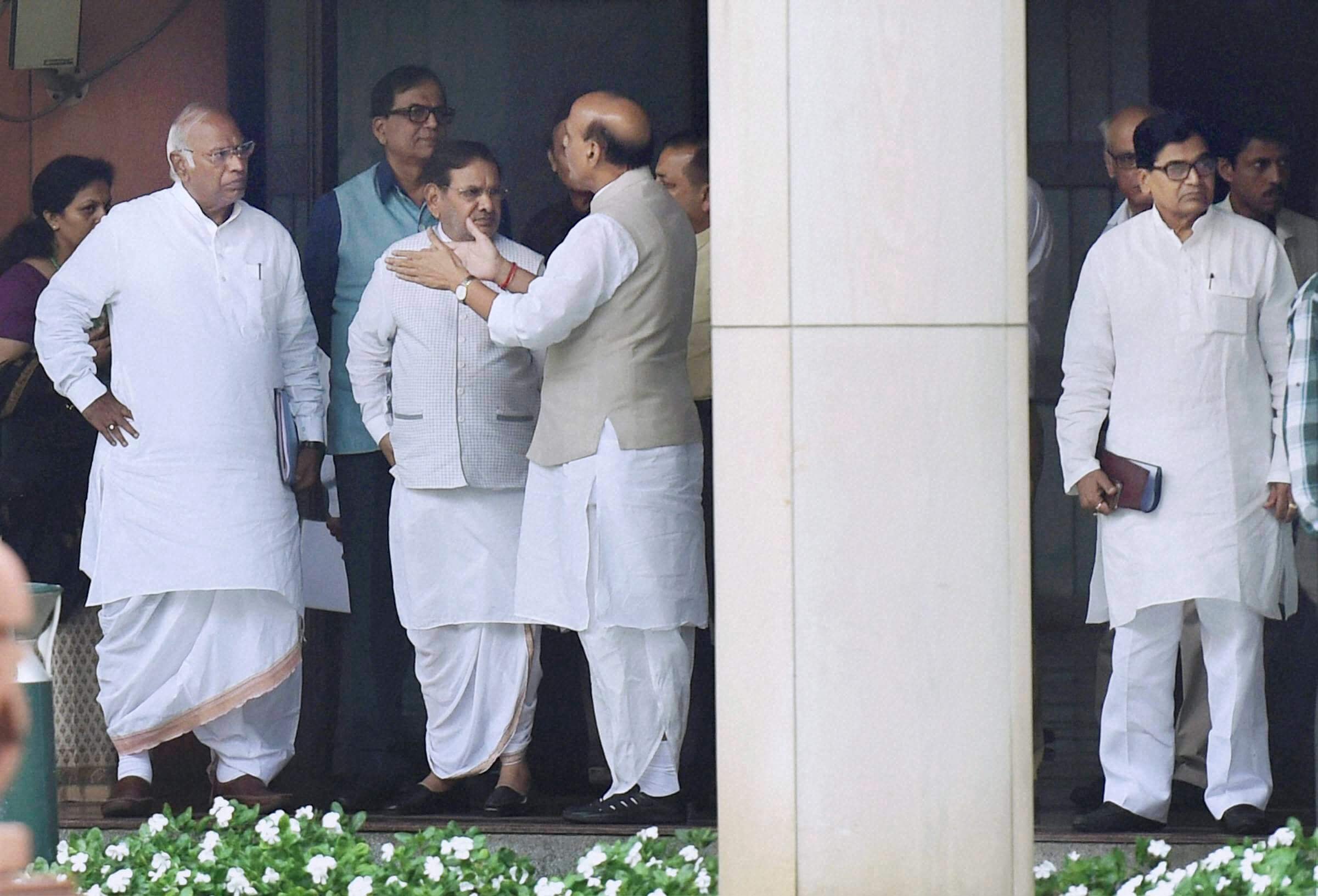 This is the second time in less than a week Modi has reached out to the people of the state and shown willingness towards dialogue with all stake-holders there. He also used the platform to hit out at Pakistan for its human rights violations in Pakistan-occupied-Kashmir and Balochistan and said it will have to answer to the international community for the atrocities it was committing there.
Sharing the main points of his government's Kashmir policy, Modi asked the External Affairs Ministry to try to contact citizens of Pakistan-occupied Kashmir, living in different parts of the world, to get details.
(Feature image source: PTI)