In India, the neglected areas always fare the worst when it comes to development. Dantewada, which is a part of Bastar division is one such example despite the fact that the area is rich in mineral resources especially iron ore. C urrently, a part of the Red Corridor, the area has been witnessing violence and extremism due to which many lives have been lost.
Prime Minister Narendra Modi took an exception and visited the region on Saturday, May 9, 2015 with an aim to implement welfare packages worth Rs 24,000 crore. Dantewada was last visited by a Prime Minister around 30 years ago.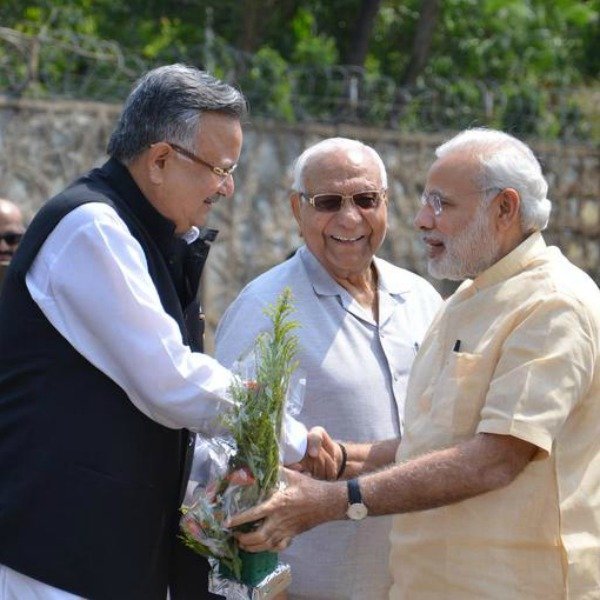 Modi announced setting up an Ultra Mega Steel Plant, a railway line, slurry pipeline and a pellet plant for the Naxal affected region. He appealed to the Maoist[s] to give up violence and work for peace and development. "Only plough on the shoulders and not guns can bring development. And this will bring everyone to the mainstream of the country. There is no future for violence. The future is only of peaceful means", he said asking people not to be disheartened by the disturbing 'drama of death'.
Stressing the need to give up guns and ammunition, he said "Wear tribal clothes and visit a child who has lost his parents. Spend five days with him. Talk to him, don't reveal who you are. I can tell you with certainty that the boy… will force you to reconsider. You will be shattered by the grave sin you had committed… intoxicated by violence."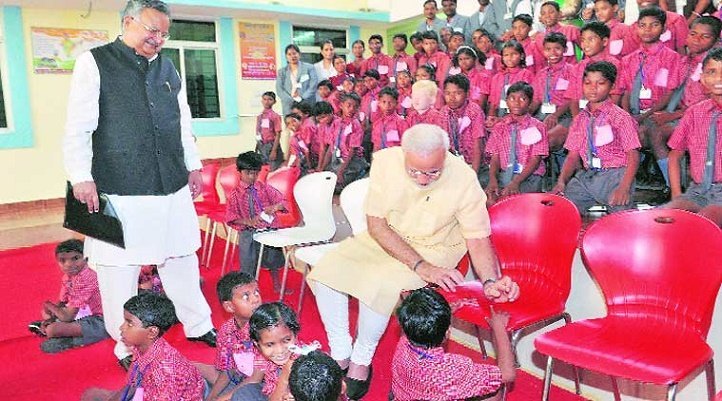 The Prime Minister lauded the efforts of Chief Minister Dr Raman Singh for distributing pens and computer in the hands of children whose families have been worst affected by the Maoist extremism.
He assured that development and employment generation were the top priorities of the government and said that the poorest of the poor must be uplifted.
While appealing to the Maoist to work together with the government, he quoted the examples of Naxalbari in West Bengal and the areas of Punjab. These areas were once a hotbed of violence and extremism but now are peaceful and undisturbed.
"The macabre drama of death will end," he said .
Read more: