The Man Vs Wild episode featuring PM Modi went viral for a number of reasons. But among all the things that the netizens took note of, was PM Modi communicating with Bear Grylls in Hindi.
I am watching it right now. It is good. Just one question how did Bear Grylls understood hindi?

— HARSH (@ykwiam) August 12, 2019
In his latest installment of Mann Ki Baat, he addressed our curiosity with an answer-
There is no mystery to this. Technology was used in my interaction with Bear Grylls.
Ohhh.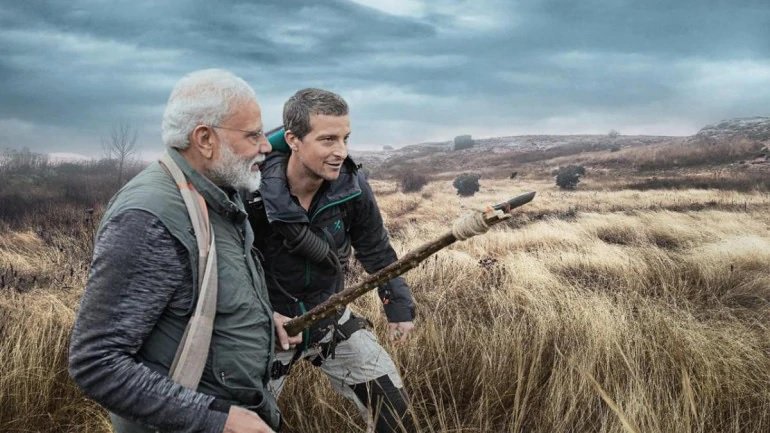 He further explained that Grylls was wearing an earpiece that would translate what PM was saying into English.
Whenever I spoke immediately there was a simultaneous translation into English or simultaneous interpretation and Bear Grylls had a small cordless instrument in his ear. So I used to speak in Hindi but he heard it in English and because of that the communication became very easy and this is an amazing aspect of technology.
मुझे आशा है कि 'Man Vs Wild' कार्यक्रम भारत का सन्देश, भारत की परंपरा, भारत के संस्कार यात्रा में प्रकृति के प्रति संवेदनशीलता, इन सारी बातों से विश्व को परिचित कराने में ये episode बहुत मदद करेगा ऐसा मेरा पक्का विश्वास बन गया है: PM #MannKiBaat pic.twitter.com/9mHTPeBM3d

— PMO India (@PMOIndia) August 25, 2019
The show, that aired on 12 August, recorded historic ratings for Discovery channel. It created history by garnering highest-ever slot viewership with 3.69 million impressions across 12 channels under Discovery.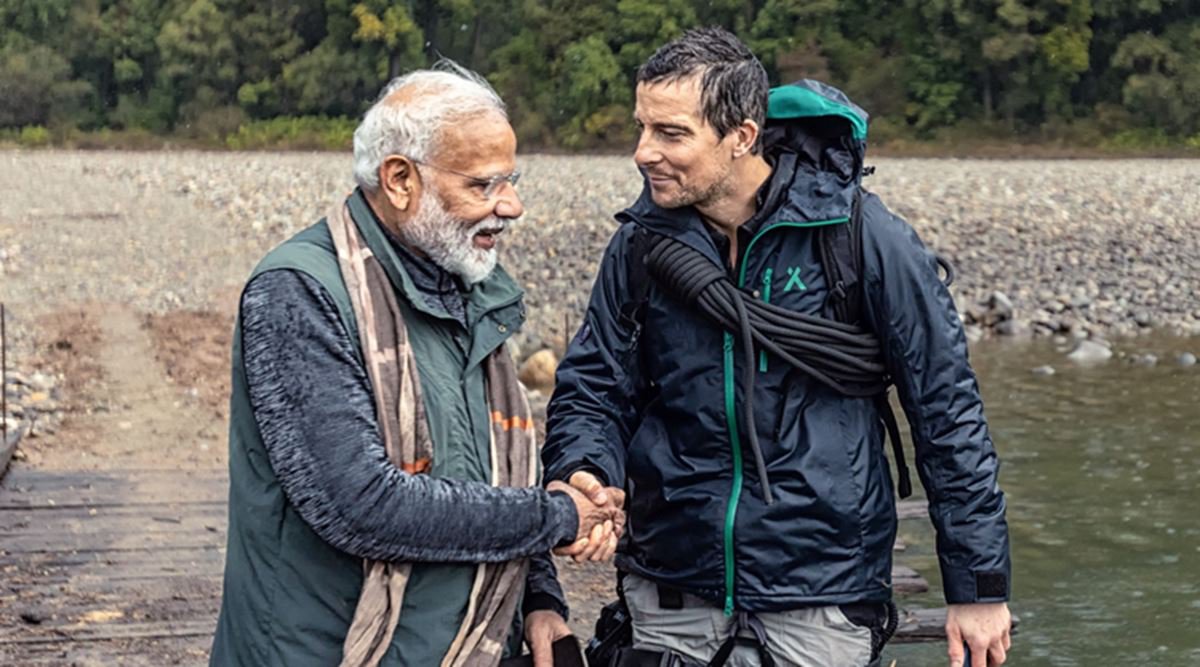 The episode was equally beneficial for the PM. He said in Mann Ki Baat that it helped him reach a massive number of young people across the globe who follow the program.