If you have been wondering how much money Prime Minister Narendra Modi has spent on his foreign visits since last year, the wait is over.
An RTI has revealed PM Modi's foreign trips have cost the government Rs 37.22 crore.
His Australia trip has been the most expensive one where the mission spent over Rs 5.60 crore on hotel stay for the PM and his delegation and Rs 2.40 crore on hiring cars, Times of India reports.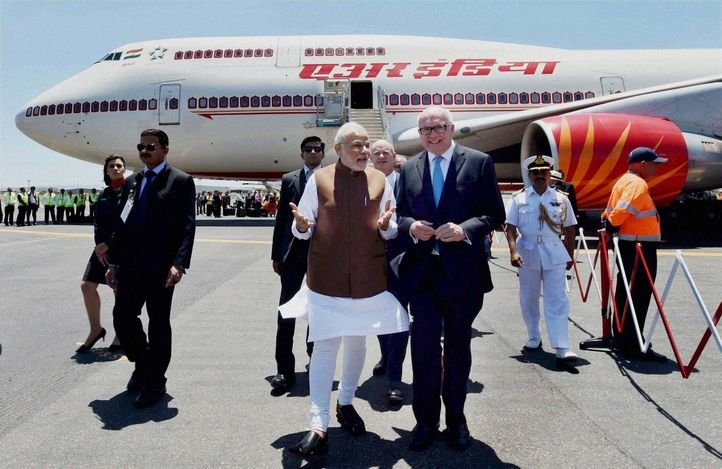 Modi's cheapest trip was to Bhutan which cost the exchequer Rs 41.33 lakh.
While as PM visited 20 countries between June 2014 and June 2015, the RTI information has been disclosed only about 16 countries skipping disclosure of expenses on trips to Japan, Sri Lanka, France and South Korea.
The RTI applicant Comm (retd) Lokesh Batra had approached individual missions seeking expense related information on the PM's trip.
The PM's trip to New York in September 2014 incurred spending of Rs 9.16 lakh on hotel accommodation for the SPG delegation and Rs 11.51 lakh for hotel rooms for the PM, and officials of the foreign ministry and the PMO. The delegation stayed at the New York Palace Hotel, the TOI report added.
In addition Rs 39 lakh was also spent on car rentals for the SPG delegation while Rs 3 lakh was spent on Prasar Bharati for coverage of the PM's visit.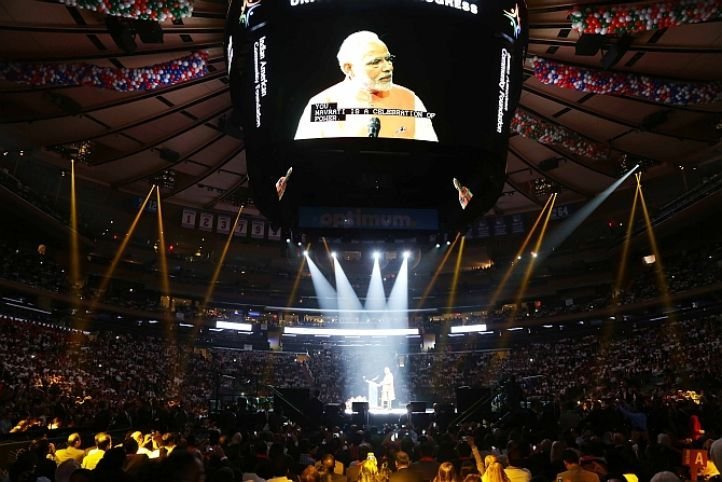 In China, the government spent Rs 1.06 crore on hotel stay, Rs 60.88 lakh on hiring vehicles, Rs 5.90 lakh on aircraft related expenses and Rs 9.80 lakh on daily allowances of officials.
During PM's Bangladesh visit, government spent Rs 1.35 crore out of which Rs 19.35 lakh was spent on hotel stay, Rs 28.55 lakh on hearing and translation device for the PM and Rs 13.83 lakh on Internet charges.
Prime Minister Narendra Modi has been constantly criticized by opposition groups for his foreign visits and have even branded him as "absentee PM."
During his first year as PM of India, Modi travelled to 17 countries, spending 53 days out of 365 days overseas.
In response to an RTI application in March seeking the amount of money spent on foreign visits made by Prime Minister Narendra Modi, the PMO's office had responded "information sought is too vague and wide."
We now know how wide and vague it was.
Read more: