In his monthly radio programme, Mann Ki Baat, Prime Minister Narendra Modi today extended Eid-ul-Fitr greetings to all and said inspiration should be drawn from such pious festivals to spread happiness and to take the nation forward. Modi also reminded the nation that June 25 marks the 42nd anniversary of the Emergency imposed on the country, which he said was the"darkest day in the history of India".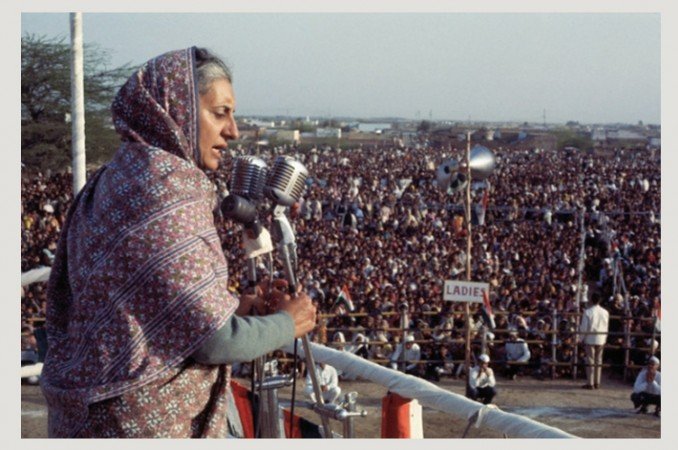 "No Indian, no patriot can ever forget the 1975 Emergency," PM Modi said. "June 25 was the darkest day in the history of India and its democracy as the whole nation had turned into a prison and the press had become ineffective," PM Modi said. "Not even judiciary was spared from authoritarianism."
He also recalled how the nation's leaders had fought against Emergency, he read out a poem penned by senior BJP leader and former Prime Minister Atal Bihari Vajpayee during his stay in jail at the time.
While mentioning about Ramzan, the prime minister highlighted an "inspiring" gesture of the people of Muslim- dominated Mubarakpur village in Bijnaur district of Uttar Pradesh.
He said during the Ramzan, the people of the village with a population of about 3,500 families, mostly Muslims, decided to collectively construct a toilet.
To extend help in this endeavour, the government provided about Rs 17 lakh, Modi said.
"But you will be happy to know that all the Muslim brothers and sisters, on the occasion of Ramzan, returned the amount of about Rs 17 to the government saying they would construct their toilet with their own money and labour," the prime minister said.
He said the villagers told the government to spend the amount on providing other facilities in the village.
Congratulating the villagers of Mubarakpur for this, Modi said while their gesture was inspiring, the bigger element was that village was made 'open defecation free' (ODF).