Prime Minister Narendra Modi has finally broken silence over the controversy surrounding the exit of RBI governor Raghuram Rajan and made it clear that he disapproves of the vitriolic campaign run by BJP MP from Rajya Sabha, Subramanian Swamy. 
In an interview to Times Now, Prime Minister Modi, termed Swamy's actions as "inappropriate" and also added that "this fondness for publicity is never going to do any good for the nation".
Swamy leveled serious allegations against Rajan last month, even going as far as accusing him of not being Indian at heart as he demanded his sacking.
"Whether it is in my party or not, still I think such things are inappropriate. This fondness for publicity is never going to do any good to the nation. People should conduct themselves with utmost responsibility. If anybody considers himself above the system, it is wrong,"
The Prime Minister told Times Now whilst asserting that he was "not in two minds" about the clear message he's sending across.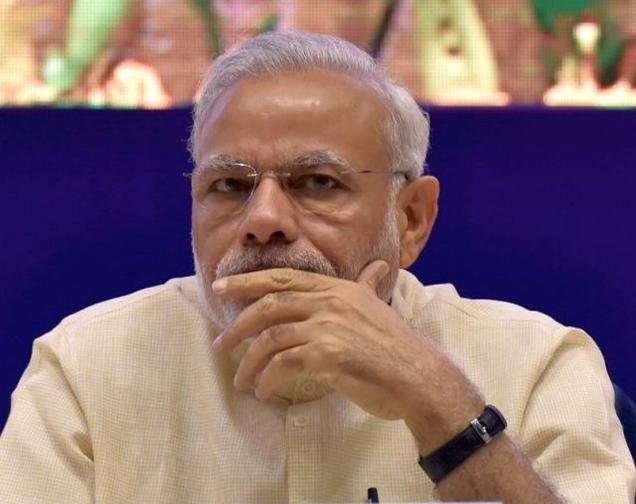 Watch the video below:
The Prime Minister even went on to praise Rajan and appreciated him for the work he has done.
"He (Rajan) is no less patriotic. He loves India. Wherever he will work, he will work for India and he is patriotic," the PM said.
Soon after the RBI governor announced that he wouldn't take up a second term, Swamy found two new targets in Chief Economic Advisor Arvind Subramanian and economic affairs secretary Shaktikanta Das. 
Swamy even publicly dismissed Finance Minister Arun Jaitley's displeasure over the entire saga and call for maintaining party discipline. He in fact, in a thinly veiled reference to Jaitley, tweeted a reminder saying, "People giving me unasked for advice of discipline and restraint don't realise that if I disregard discipline there would be a bloodbath.".
(Feature image source: PTI + Reuters)