China's largest micro-blogging site, Sina Weibo, which has over 140 million active users has now one more user. It is none other than the Prime Minister of India – Narendra Modi. The techno savvy PM, who loves to be in tune with the latest technology has joined Sina Weibo 'to interact with his Chinese friends' as reads his tweet, according to an Indian Express report.
Narendra Modi is a social media sensation. He has 12 million followers on Twitter and 28 million followers on Facebook but these websites have a very limited access in China (only in some parts of Shanghai). In a move to connect with the Chinese, Modi joined Sina Weibo to capitalise on its heavy online population. In just one hour after joining Sina Weibo , Modi's account registered 7,000 hits which is a clear indication that a lot more is to come.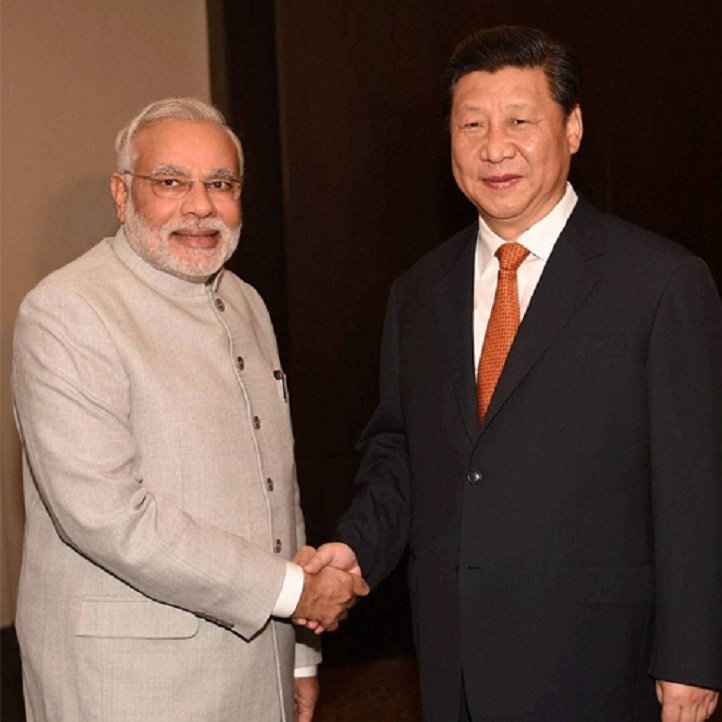 PM Narendra Modi with his Chinese president Xi Jinping at an event | Source : DNA India
We may like to remind our readers that Modi is scheduled to visit China on May 16, 2015 for a two-day visit.
A smart gesture in diplomacy, this one.
Feature image source : The Hindu